Nature conservation harvesting to promote broad-leaved forest that SCA conducted in western Medelpad in 2020 has already yielded some positive results. The idea was also to attract birds that thrive in light, sunny broad-leaved forest, and it seems that several bird species have responded fast to SCA's operation, according to the inventory compiled by BirdLife Medelpad.
The area lies between Navarn and Holmsjön in western Medelpad and is covered by broadleaf-dominated mixed forest, where the average age of the trees is about 100 years. The entire area is about 55 hectares. SCA harvested 35 hectares in late autumn 2020 and left 20 hectares untouched.
"We harvested about 35 hectares in an area of broad-leaved succession, but where spruce trees were about to take over. A broad-leaved succession is a forest compartment that has developed naturally following a forest fire and therefore has a higher proportion of deciduous trees compared with the surrounding coniferous forest," says Emelie Westin, nature conservation expert at SCA. "When spruce trees have been removed, deciduous trees have an opportunity to grow, and the forest becomes lighter and sunnier."
Increase broad-leaved trees
SCA and BirdLife Medelpad (BLM) concluded a collaboration agreement in 2019, with the aim to improve conditions for several bird species. BLM compiled inventories of the birds in the area both before and after the broad-leaved trees were released, in order to track bird activity over a longer period of time.
"The area of forest covered by broad-leaved trees has decreased over the past century, largely due to fewer forest fires but mainly because forest owners prioritized conifers over broad-leaved species towards the end of the 1900s. This type of harvesting is one example of how forest owners can manage their forests to increase the proportion of broad-leaved trees," says Peter Berglund from BirdLife Medelpad and adds: "The area covered by the new broad-leaved forest is equal to about 60 soccer fields. The broad-leaved forest is surrounded by mixed old-growth forest, young clearcuts and young forest of various ages. After the conservation harvesting, a large proportion of the harvested trees were left in the released broad-leaved forest to also promote the development of insects, lichens and wood-decay fungi, for example."
Positive results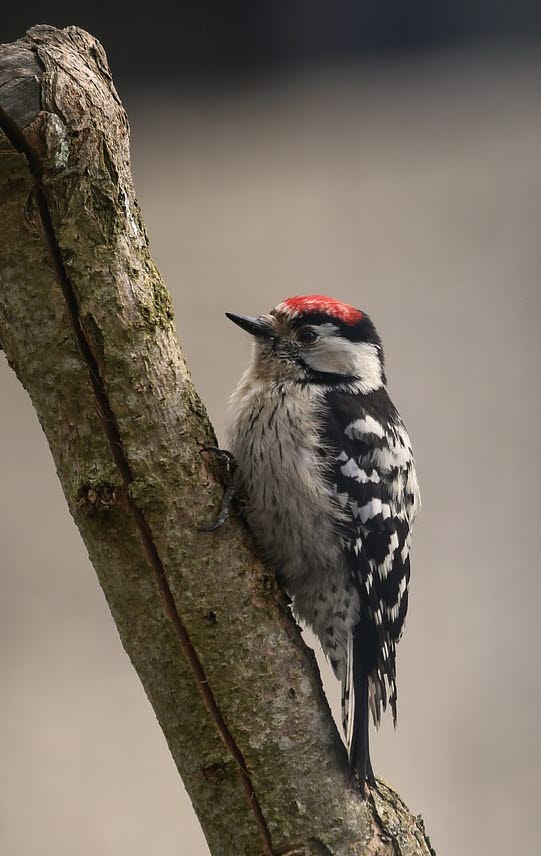 BLM's follow-up inventory, compiled about 18 months after SCA's harvesting operation, shows some positive results in terms of birdlife, despite the relatively short period of time since the operation.
"The species that seem to have responded quickly and positively to the release of broad-leaved trees are redstarts, green warblers, garden warblers, gray flycatchers, blue tits, great tits, wrens, lesser spotted and great spotted woodpeckers, blackbirds and capercaillie. The number of woodpeckers we have seen in the area has increased significantly compared with before SCA's harvesting operation, which is probably because the amount of dead wood on the ground has more than tripled," says Peter. "Species that seem to be declining, however, are the chiffchaff and the goldcrest. They are common in northern Sweden, but dependent on the habitat that has largely been displaced in the area."
Peter is pleased with the results but thinks they should be interpreted cautiously.
"A newly created area with sparse broadleaf cover combined with proximity to the old spruce-dominated mixed forest seems to promote conditions for species and individual richness in terms of birds in the short term. Several species that used to breed there are growing in numbers. Species that are more associated with broad-leaved forest but have not bred there, can now become established in, or close, to the area. Future inventories will show whether this is a lasting change."
Emelie Westin is also pleased with BirdLife Medelpad's report.
"It's great to see how our harvesting operation has already generated positive results. We are delighted to be working with BirdLife Medelpad and benefiting from their knowledge of avifauna. We are now hoping that the positive trend in the area will continue in the coming years and that more birds will thrive here."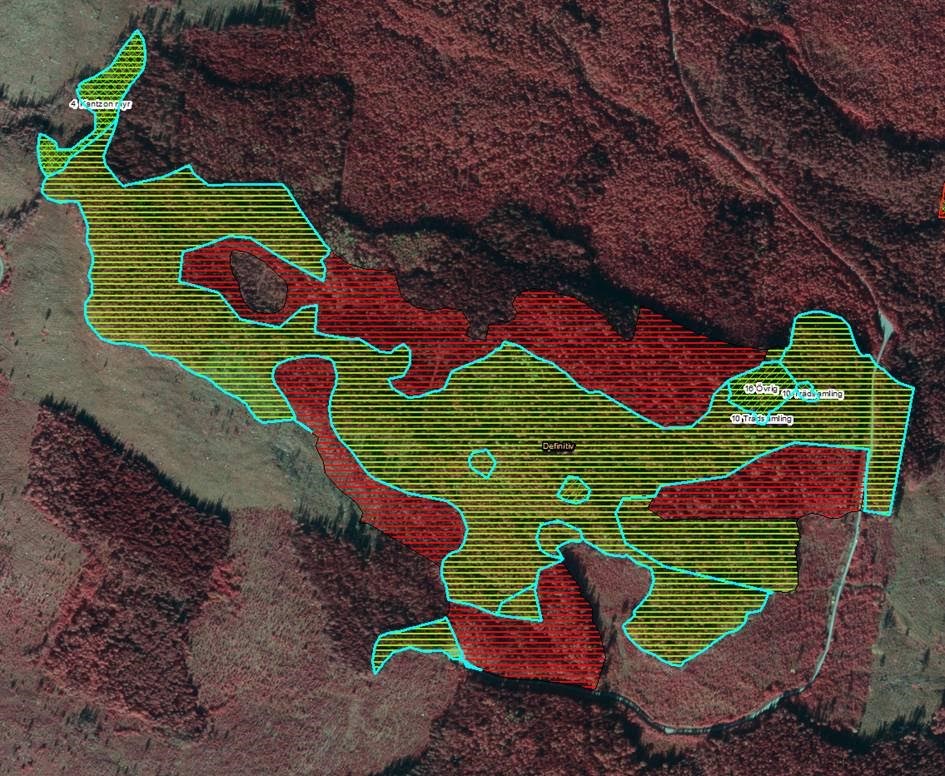 Other birds
Alongside of the inventories, BirdLife Medelpad has also observed a number of other bird species, including several species classified as endangered or critically endangered on the Swedish Red List.
"Yes. We have observed the territorial northern goshawk, territorial willow tit, pygmy owl, Siberian jay, fieldfare and territorial common swift pairs. Foraging capercaillie have also been sighted in the broad-leaved area on nearly every visit and we think there may be a capercaillie lekking site in, or within the immediate vicinity, of the area," says Peter.
SCA has also been collaborating with the Botanical Society of Medelpad since 2021, which will be making an inventory of changes in the species composition of vascular plants in the broad-leaved forest area.
Photo top picure: Released birch forest after SCA's harvesting operation by Peter Berglund.