The growth in our forest
Our forest will grow and yield improved access to renewable raw materials through active and long-term management. Today the standing volume is estimated at around 260 million m³fo. We have never had so much forest as today, which is good both for our business and the climate.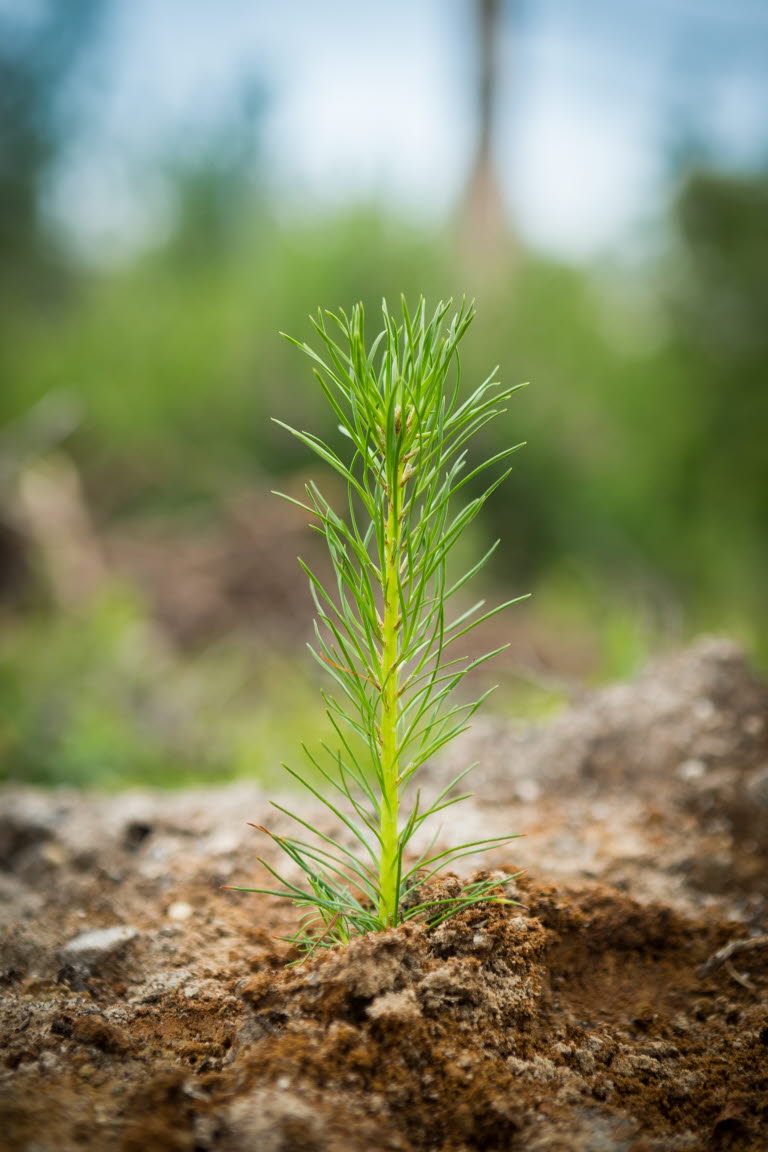 SCA has for a long time managed its forest with a long-term and conscientious approach, and we have vital forest that keeps growing. An important measure in forestry is that we plant at least two seedlings for every tree that is harvested. The plants are refined and come from our own tree nurseries. For several decades, we have "breeded" on the trees that grow the best and produced better and better plants. Today's improved plants produce forests that grow about 25-30 percent better than unprocessed forests.
Other important measures are commercial thinning and thinning in the right time. We also fertilize and plant fast-growing Logpole pine (Pinus Contorta) on land where it is suitable on some plots.
Swedish pine is the most common tree species on our lands and accounts for 39 percent. This is followed by spruce on 37 percent, deciduous at 14 percent and Pinus contorta at 10 percent.
Net forest growth is increasing
Since SCA began to systematically measure its forest at the end of the 1940s, standing volume – the volume of living, growing trees – has increased by more than 60% and growth has more than doubled. In the same time we have been able to increase the harvesting potential of renewable raw material. Correctly managed, the forest is a perpetual resource.
Currently, the annual growth in SCA's forests is 10.5 million m3fo. 1.4 million m3fo are lost each year through the natural death of trees, for example through storm felling. We harvest around 5 million m3fo every year. Left in the forest, there will be a net growth of the next 4 million m3fo.