The foundations of the wooden church were laid on May 26, 1680, and the first service was held on May 30 of the same year when the Galtström Ironworks parish was formed. The first pastor was installed the same year and, in accordance with the custom of the time, also served as teacher for the ironworks' children.
The church was finally completed in 1696, and inaugurated on November 4 of the same year. The church is a time capsule that has stood the test of time – it was even spared from the Russian Pillage in 1721.

The church has a vertical timber frame and consists of a rectangular nave with a straight-finished chancel on the eastern side. There is a wide sacristy north of the chancel. There is a wide porch on the western side of the church. The vertical white cladding on the outer walls is broken up by rectangular window openings.
The interiors of the church are decorated with carvings attributed to the master Jöns Olofsson and his son from the Attmar parish.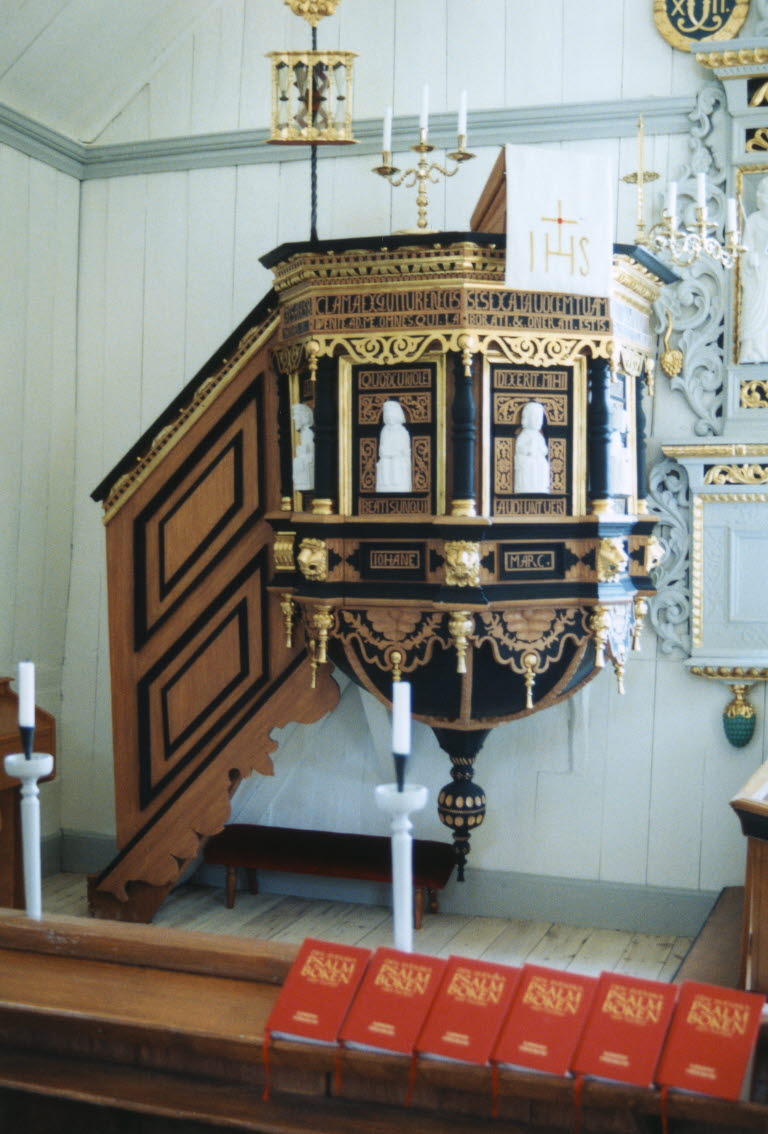 Furnishings
The pulpit is from the 17th century. By the eastern altar, there is a wooden cross surrounded by an altarpiece.
A painting depicting the Ascension of Jesus is hanging on the northern wall. The painting has an inscription: "I wyrdesam åminelse Af en Gud Prisande åhr 1702," which loosely translates as "In humble remembrance of God, year of praise1702."

In 1868, the Njurunda parish became responsible for services and church records, and the last pastor left his position at the end of 1867.
SCA owned the church until 1995 when it was donated to the Njurunda parish.