A cultural environment in the forest consists of ancient remains and other cultural relics. They are protected by various regulations.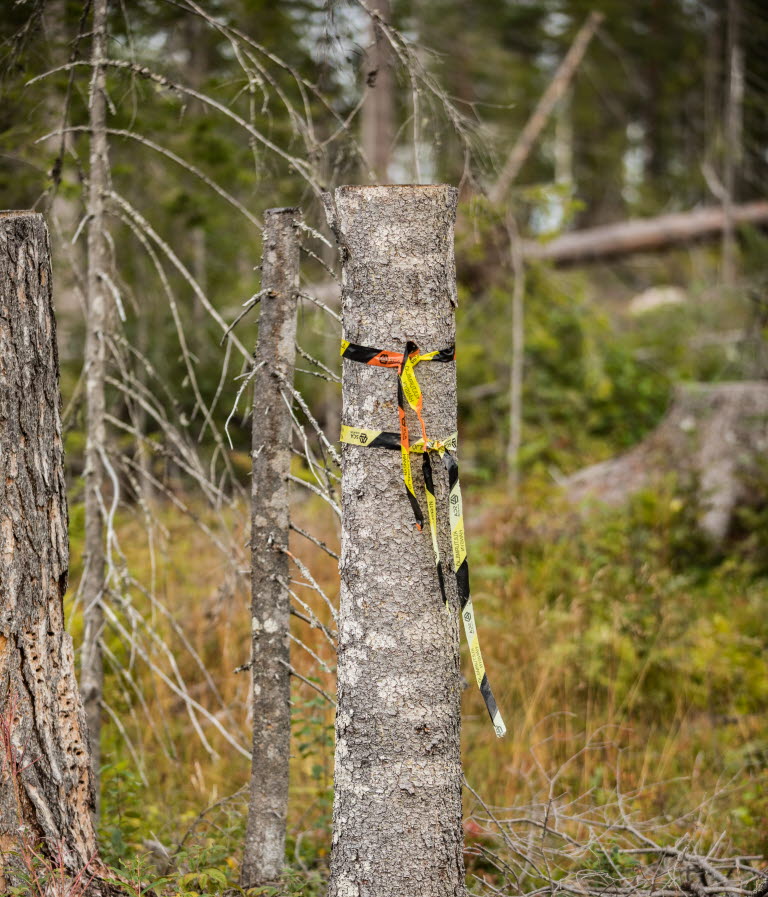 Cultural relics in the forest can be divided into two categories:
Ancient remains, which are protected under the Swedish Heritage Conservation Act.Other cultural relics, which are protected under the Swedish Forestry Act.
Ancient remains include pit traps, old settlements and prehistoric graves. Ancient remains and the surrounding areas must not be damaged by felling operations.
Examples of other cultural relics in the forest are remains from driving timber down watercourses, heaps of stones cleared from the fields, stone walls, charcoal pits, tar piles and old cottages left by forestry workers.
All known cultural relics are registered by the Swedish National Heritage Board, and marked in SCA's map system.
Since several years SCA work active to reduce the damages in ancient remains. The goal is zero damages.
Anyone who is planning a felling operation must always check to see whether the felling will affect any known cultural relics, and write instructions for the felling team and scarification equipment operator. Making a cultural relic visible by felling the surrounding trees is often a good idea, but the relic must never be driven over or destroyed.
To mark and protect cultural relics, we place so-called conservation stumps that are 1.3 meters high around the relics.