At the end of January 2022, it became clear that SCA will receive the environmental permits required for the land building in connection to the new container port in Tunadal, just outside of Sundsvall. The land building is a key factor in the project as it creates more surface for increased cargo handling and the reception of larger project goods.
Since the decision, preparatory work has been underway and at the end of September/October the actual dredging work will begin. Wasa Dredging is contracted to carry out the dredging work.
"Dredges and equipment are expected to arrive at the port by the end of this week and the work itself is scheduled to start during week 39. All dredging work will take place inside a silt screen, and the work area is marked with five sea marks", says Magnus Jinnerot, Construction Manager at SCA and Project Manager for the new container port.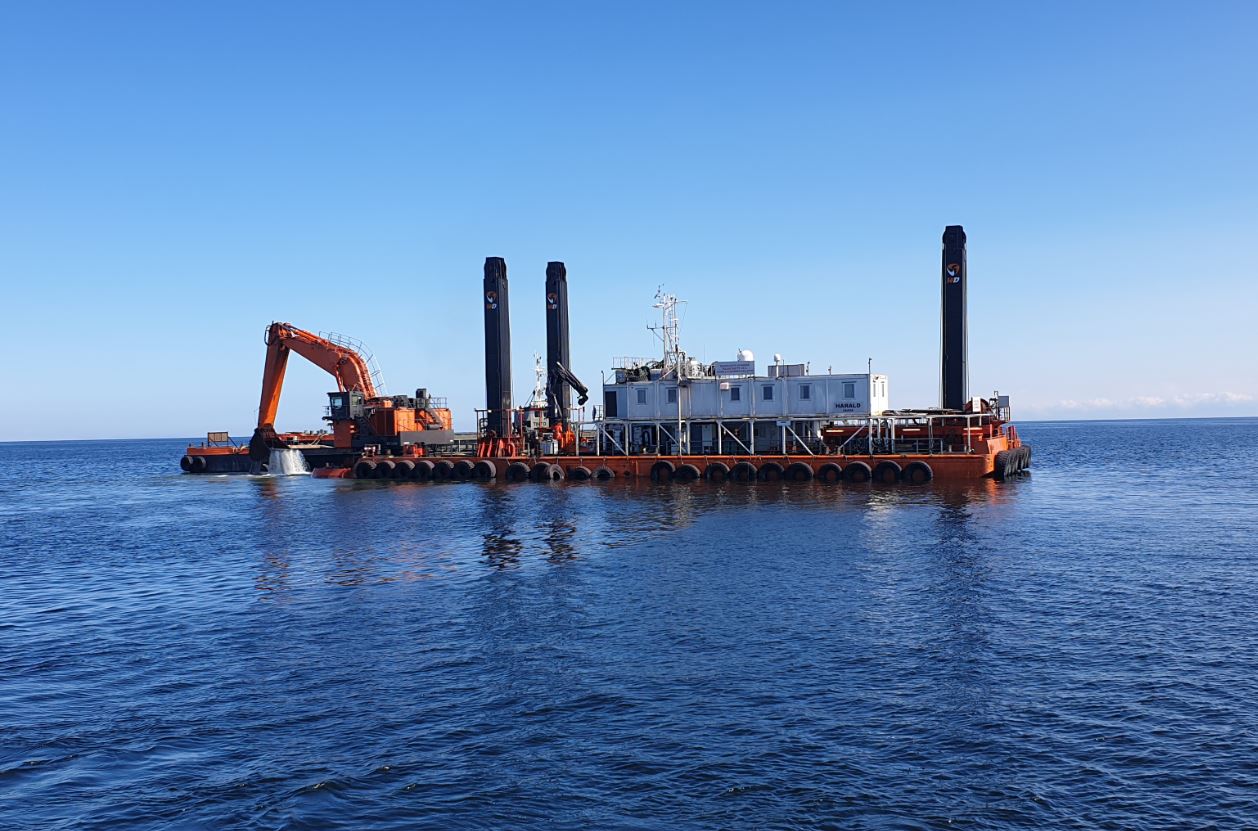 The dredging work will be carried out during the autumn and will continue throughout the month of November. Transport of dredged masses will begin during week 40 with approx. 10–15 barges per day. In parallel with that work, stone filling from barges will take place in the dredged area, a work that continues throughout the year.
The entire project with a new container port is expected to be completed by the end of 2023.
Illustration: Peab
Photo: Wasa Dredging