We at SCA Arcwise were honored when Carlsberg Group asked us to develop the packaging for their New Fibre Bottle. The latest version of the Fibre Bottle is now fully bio-based (apart from the cap) and recyclable.
The bottle is made of an interior of PEF polymer lining and an outer shell of wood fibres. The Generation 2 design was launched in June 2022 and will be sampled to costumers and other selected stakeholders in Carlsberg's largest trial to date throughout the summer. The development of the Fibre Bottle is a pioneering step in driving sustainability forward and complements the ideas behind the Arcwise packaging concept, which is about optimal use for wood fibres.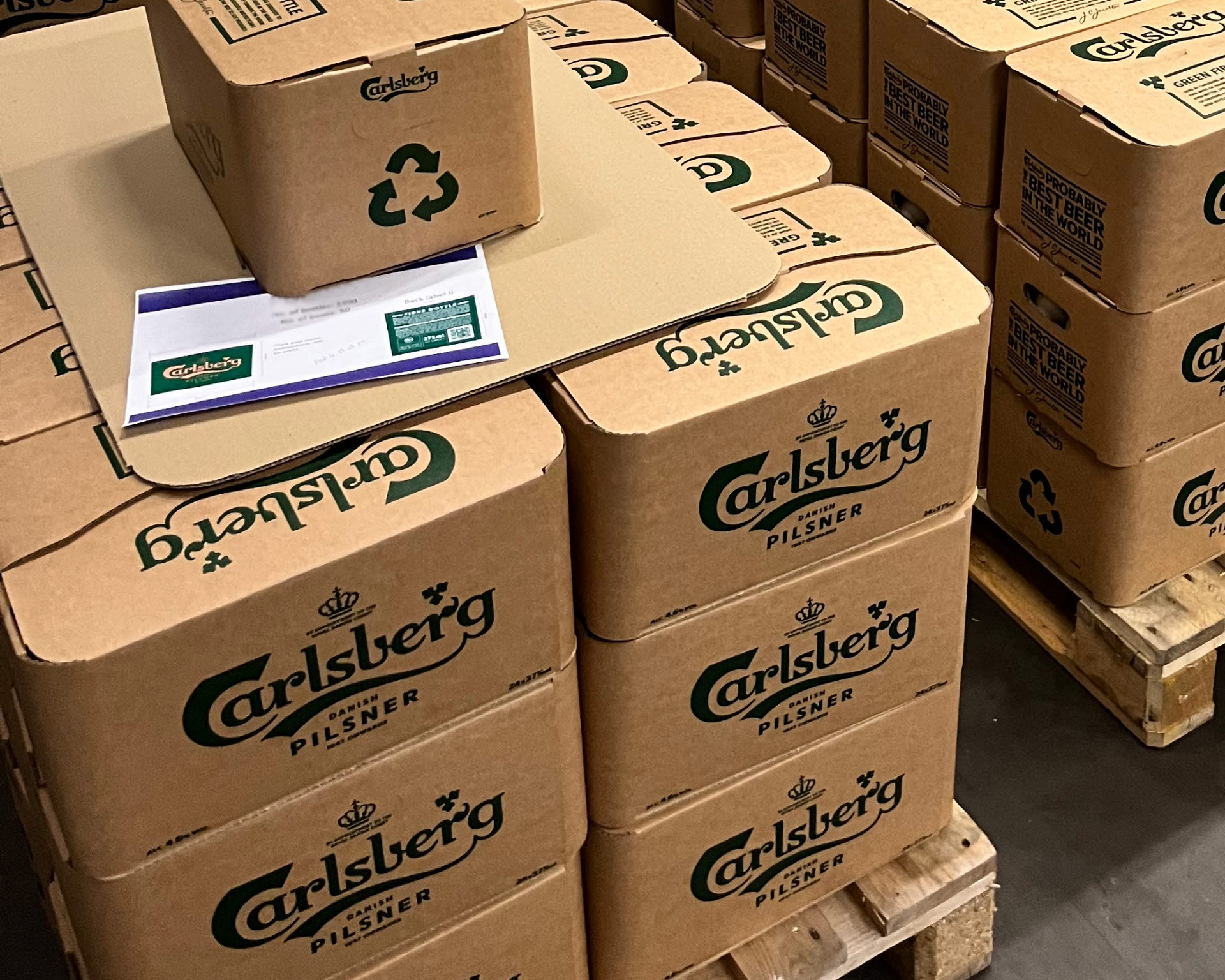 The Arcwise Design Lab at SCA has developed a curved packaging solution based on the Arcwise concept – round shaped corrugated board. The concept is inspired by the way nature develops its organic shapes over time. A curved shape is naturally strong in relation to its weight and scientific studies indicate that people prefer curved shapes over square shapes in design.
- Cylindrical bottles and traditional corrugated boxes never fit together as well as they could. The curved corners fit the round bottles perfectly, creating minimum space for the bottles to move around (Mattias Bodell, head of design at SCA Arcwise).
The Arcwise material, which is able to curve, is tightly shaped around the bottles to prevent undesired movements during transport and handling. The Arcwise design implies a material saving of more than 20% compared to a standard corrugated solution. Consequently, a corresponding 20% reduction of the carbon footprint is realized. Another advantage of the curved corners is that they help to avoid crushing of box corners when boxes are stacked on a pallet and they are subjected to force when stretch film is applied.
We are grateful for the opportunity to contribute to a more sustainable world by using bio-based and recyclable fibres in innovative ways.