News
Forest
Renewable energy
Sustainability
SCA has performed restoration measures at Stentjärnsmyren marsh in Medelpad to restore it to flooded wetland. The initiative is in collaboration with BirdLife Medelpad, which is conducting an inventory of birdlife in the area. Moreover, SCA's stall pellet customers are also lending their support.
Stentjärnsmyren is a 250 hectare wetland area near Laxsjön lake in northeastern Medelpad. The area is a very popular destination for cross-country skiers during early spring, but was drained in the 1930s, which dried out the marsh and had a negative impact on birdlife. Pine seedlings have also successfully gained a foothold across large areas of the marsh. But the marsh will now be restored to flooded wetland.
Focus on wetlands
"As part of SCA's sustainability agenda, we are aiming to focus more on wetland restoration and we have had an eye on Stentjärnsmyren for some time. After a somewhat protracted permit process, we were finally given the go-ahead at the end of the summer," says Anna Cabrajic, forest ecologist at SCA.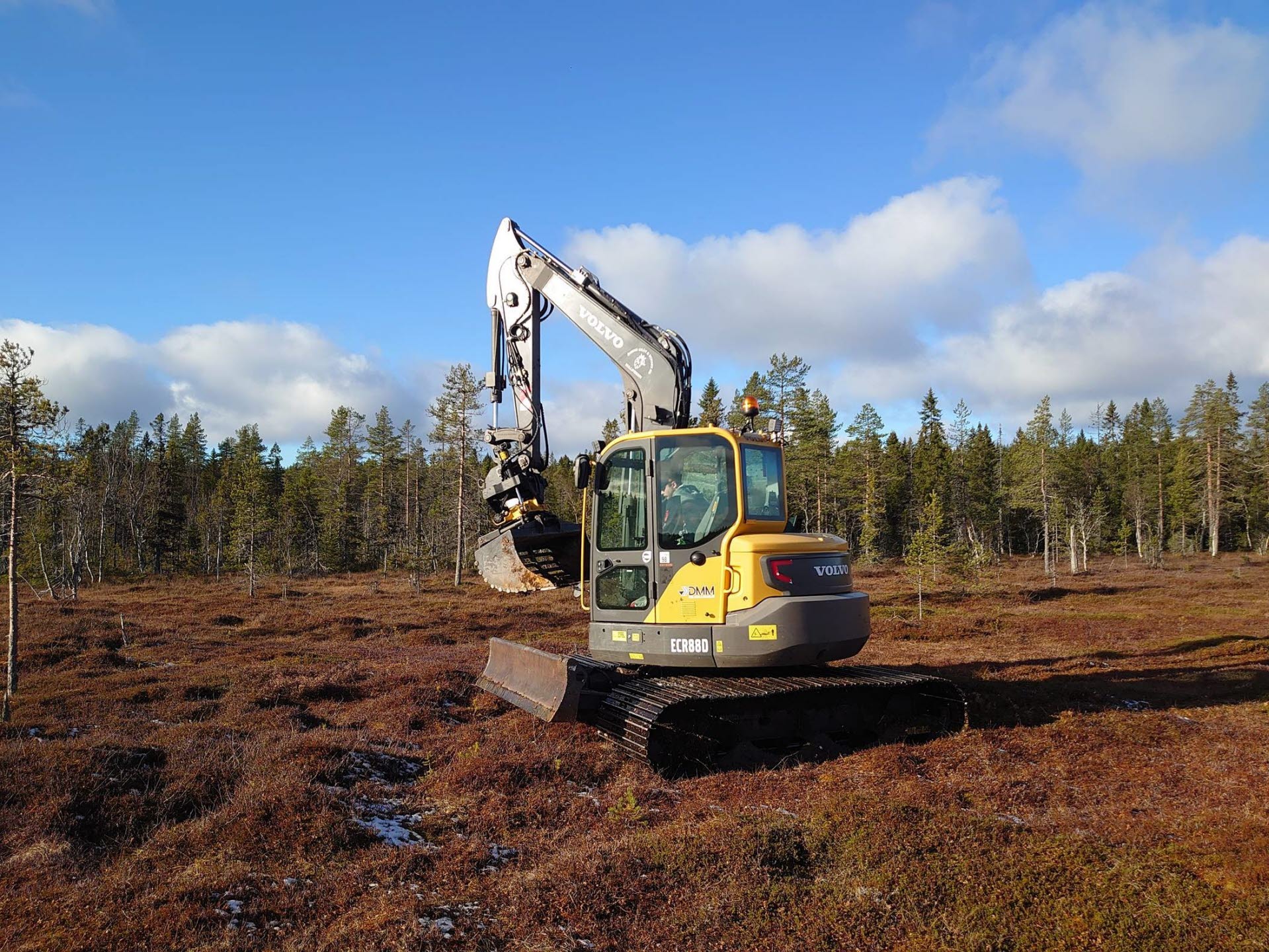 SCA and BirdLife Medelpad have held discussions, both on-site at the marsh and in a joint partnership group, to decide on the most suitable measures and how these should be conducted. During the autumn, SCA carried out excavation work and built five dams downstream, at the outlet from Stentjärnen.
"We also engaged the services of a consultancy to calculate how the measures would influence water levels, to secure the best outcome. In addition, our contractor felled about 100 pine trees and cleared an area between Stentjärnsmyren and a marsh situated to the south-west," explains Anna.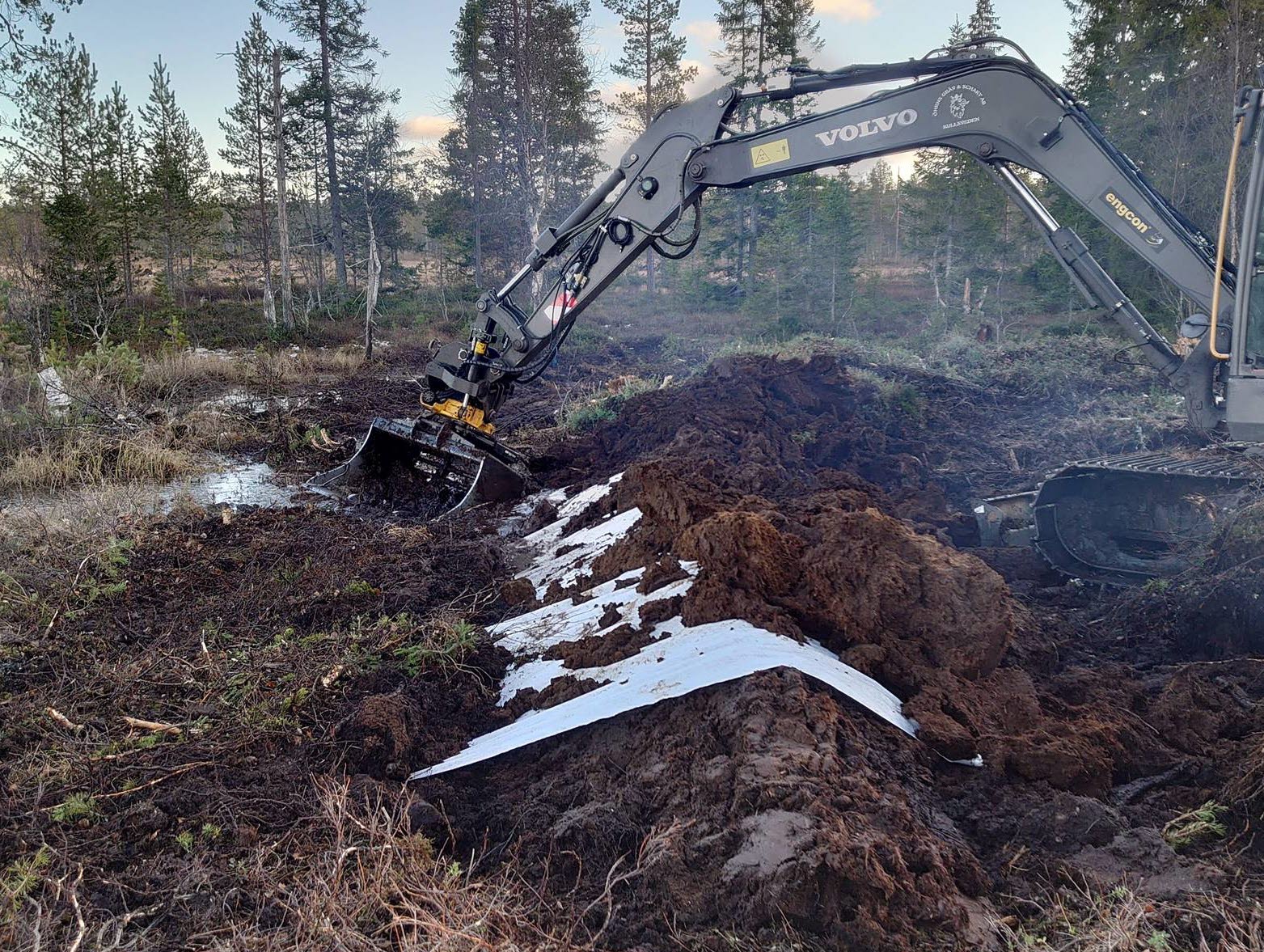 Benefits for wading birds and ducks
Because of the dams, the water level will rise and flood the entire marsh, and increase the area covered by shallow pools of water.
"In this way, we can create habitats that mainly benefit wading birds and ducks. And felling the trees has helped to create open spaces, which is appreciated by many birds," says Anna.
BirdLife Medelpad carried out inventories of birdlife on the marsh in 2019 and 2020 in collaboration with SCA.
"The inventories took place at the end of May. The wading birds we observed included common snipes, greenshanks, wood sandpipers, golden plovers, lapwings, cranes and curlews. The ducks we saw included teals, mallards, goosanders, Canada geese and goldeneyes. We also observed willow ptarmigan, Siberian jays and a grouse mating display," explains Bengt Allberg at BirdLife Medelpad.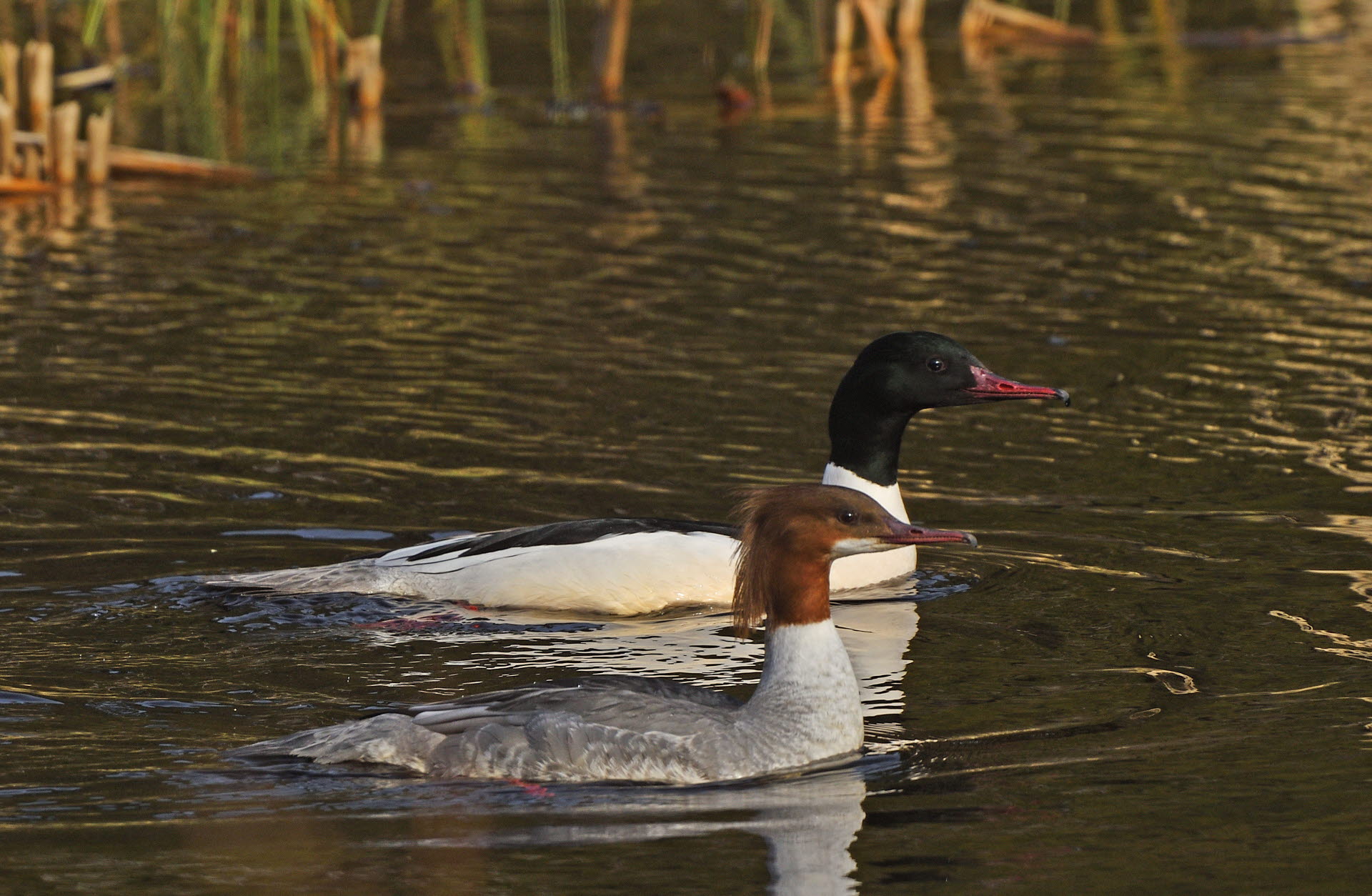 Hopes to see more birds
BirdLife Medelpad is planning a new bird inventory in spring 2022.
"We hope to see more pairs/individuals of the species we have observed, now that the open water areas have been enlarged. It will also be exciting to see whether any new species move into the area. We expect a positive reaction from the birds within the space of a few years," says Bengt and adds:
"It is an interesting project and timely. It is important to restore wetlands since they are important for biodiversity, groundwater and the climate."
Support from SCA stall pellets
Part of the cost of the restoration was paid for by SCA's customers who buy stall pellets. SCA's stall pellets bear the Bra Miljöval eco-label from the Swedish Society for Nature Conservation and under the label SCA makes an annual fund allocation, the size of which is based on the volume of stall pellets sold. The funds are used for environmental measures, primarily to improve biodiversity in the forest and countryside.
"This is the first project where we have used Bra Miljöval's fund and more money is available to invest in new conservation projects in the future," says Erika Edmark, market communicator at SCA's Renewable Energy business area, who concludes:
"It is great that we can support the restoration of Stentjärnsmyren, which is such a popular area, together with SCA Forest and BirdLife Medelpad."
Photo: Mikael Eliasson and Leif Strandberg