To remain relevant, today and in the future, SCA must evolve in harmony with the communities that we are part of. Social challenges can serve as a source of innovation and development for SCA's business models and product offerings.
SCA has a continuous dialogue with various stakeholders about how the Group can contribute to the positive development of society. This could include meetings and dialogue with municipal representatives, local residents, reindeer herding Sami and people who live close to SCA's facilities. The Group sponsors local associations, hold regular talks with recruitment agencies and employment offices and collaborates in various ways with universities and colleges in northern Sweden.
Maintaining a vibrant countryside
SCA contributes to the local economy in the municipalities in northern Sweden where the company conducts operations. Of SCA's more than 3,000 employees, almost all are employed in northern Sweden. In addition to direct payments, in the form of various taxes, SCA generates the preconditions so that trade, services and public services can continue to exist in smaller rural communities.
SCA's forest operations create jobs in rural areas, both directly and indirectly. SCA's forests, not least the forest roads SCA builds, contribute toward ecotourism, hunting and fishing. In combination, these operations create an opportunity for people to live and work in areas such as the inland region of Norrland.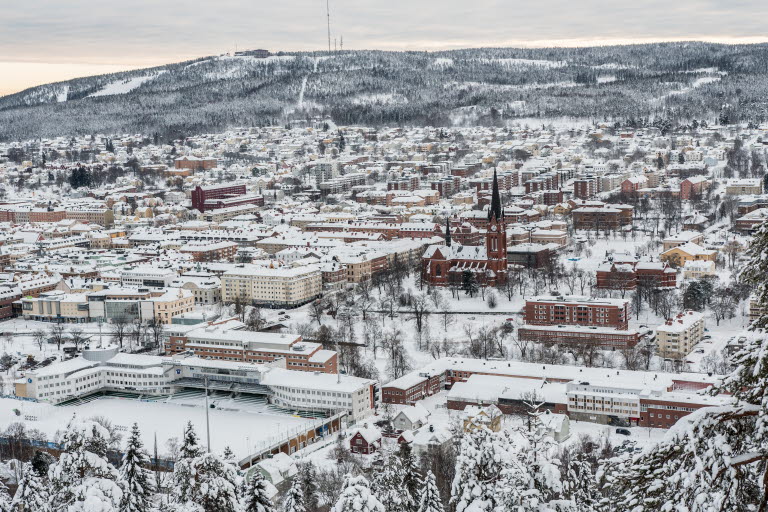 Headquarters close to operations
SCA's decision as a listed company to locate its headquarters in Sundsvall, close to its operations, creates new jobs and mean that the Group is contributing to making Sundsvall more attractive as a town to live and work in. SCA has also been successful in recruiting specialist expertise to Sundsvall.
The proximity between SCA's research and development unit and Mid Sweden University contributes towards several interesting research and innovation projects in the region and attracts research competence to Sundsvall. SCA collaborates with IBM, Processum RISE and BizMaker in the Forest Business Accelerator for the development of startups with forest-related business concepts.
Activities for sustainable development 2022
Supporting associations and local community engagement in sport, culture and other areas.
Meetings with reference groups at SCA's conservation parks to develop management plans for the parks.
Principal partner for Sweden's Innovation Parliament with Sundsvall as host city.
University partnerships to use AI technology for safer maintenance aimed at reducing the risk of accidents.
Test and evaluation of the world's first electric timber truck in collaboration with Scania and Skogforsk¹).
Demonstration of the world's first remotely controlled timber loader in a project supported by Vinnova and with participants from Volvo, Telia, Biometria, MiUN and Skogforsk.
Continued development of SCA Digital Forest Test site, a 50,000 hectare forest site, which has been laser scanned in various resolutions and provides a basis for development projects in such fields as remote analysis.
Machine for low-impact replanting of seedlings, a project supported by Vinnova with the participation of Bracke Forest, KTH, LTU and Skogforsk.
Support to newly launched companies, such as Tebrito – a manufacturer of sustainable protein and fertilizer based on insect farming in waste streams.
1) The project is part of REEL, a national initiative where leading Swedish players have joined forces to accelerate the transition to electric, zero-emission heavy transports on our roads. The initiative is led by CLOSER and is part-financed by the Strategic vehicle research and innovation programme (FFI) through Vinnova and the Swedish Energy Agency.