24 high-conservation value species of soil fungi, including three new species. That was the result of this year's follow-up of the sand pine forest at Pimptjärnsmon in SCA's conservation park Sörgraninge. "This year was a really good year. In total, we found about 100 species of soil fungi in the area, including 30 high-conservation value species of which 26 are red-listed," says Mikael Berg, nature conservation expert at SCA who spends a lot of time working in the park.
The beautiful sand pine forest at Pimptjärnsmon in Sörgraninge conservation park covers 11.5 hectares and hosts a wide variety of fungi. Following a prescribed burn in 2017, forest inventories have been carried out every year with a focus on soil fungi. Inventories are compared with previous fungi finds and an unburned reference area.
The follow-ups show that many more species of sensitive sand pine forest species have appeared after the burn, but that their behavior has varied between the years. The inventories have discovered new and exciting fungi every year except for 2022.
"We didn't find an abundance of fungi everywhere, but I dare say that 2023 was the best year to date. I've never found more than 18 high-conservation value species with fruitbodies in a single year before. Now there are 24 of these species. Moreover, three of them were totally new for the area," says Magnus Andersson from Field Sweden AB, who has carried out all of SCA's fungi inventories.
"The three new species are hydnellum suaveolens, phellodon niger and phellodon connatus. It is really fantastic that so many different types of rare fungi seem to thrive here," says Mikael.
This year's summer weather has probably had a positive effect on the abundance of fungi. In his report, Magnus Andersson writes that a very warm early summer followed by a cold July and plenty of rain in August boosted the richness of fungi.
"Another sign of the good fungi season this year was that I found the rare tricholoma in two new patches and record-high numbers of the boletopsis grisea in 15 places," says Magnus.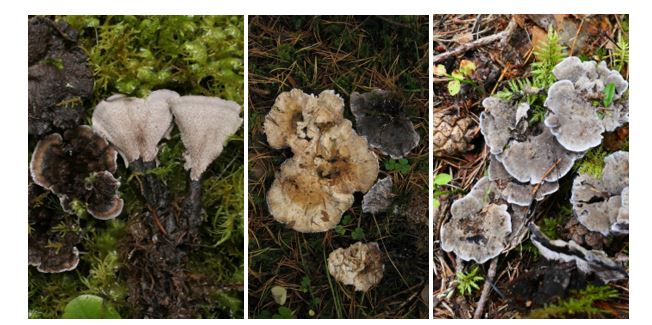 In the unburned reference area, the results were more or less normal.
"There wasn't much fungi in general, but plenty of sarcodon scabrosus. The big surprise was a fruitbody of Ramaria boreimaxima, which was as big as a football. That probably means that there more species in this part of the forest as well, but the thick forest cover is preventing fruiting, which means that the fungi cannot produce their fruitbodies," says Magnus.
The multi-year inventories have allowed Magnus to draw some conclusions. For example, while several species have mycelium spread across large parts of the area, not all mycelia produce fruit every year. Considerably more fruitbodies are produced in sand pine forest with a thin forest cover than in sand pine forest with a thick cover, even when other conditions in the area are similar. Furthermore, incidents of birch in sand pine forest usually reduce the number of high-conservation value fungi, while some species are not equally dependent on the right weather or thin ground cover, such as the sarcodon scabrosus.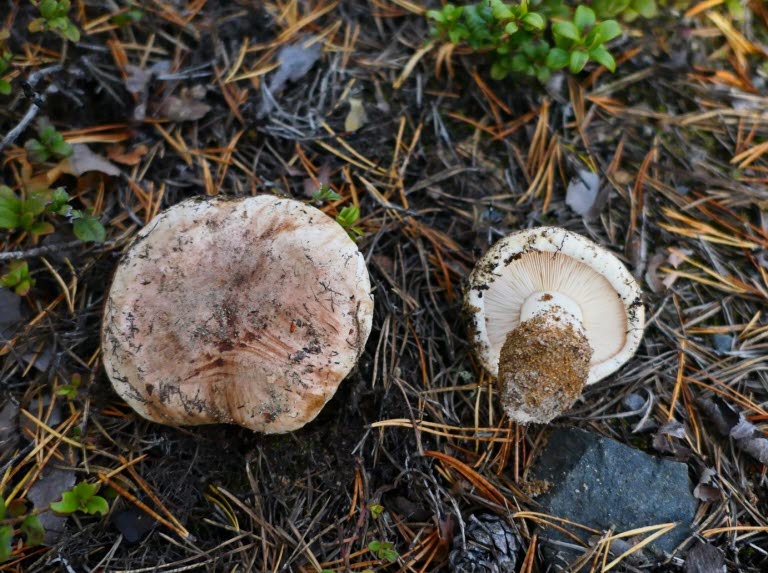 It is known from other sand pine forests that a conservation burning can have a positive impact on the mushroom population i. But to capture the vast majority of an area's mushroom population, visits are needed over many years. SCA continues to follow the area to see how the presence of the fungi develops.
Photo: Magnus Andersson