SCA's commitment to promoting butterfly habitats in Jämtkrogen's butterfly landscape is continuing. Scything grass, felling spruce, and leaving havens of forest residues and stems of sallow, birch and aspen are some of the measures that have been taken.
Endangered butterflies have found a refuge in Jämtkrogen's butterfly landscape, on the E14 motorway along the border of Jämtland and Västernorrland. Here, SCA has formed a unique partnership with the county administrative boards of Jämtland and Västernorrland to save and preserve the butterflies.
Two of the species that thrive in the area are the Baptria Tibiale and Violet Copper. They have been classified as endangered species and are also included in the Swedish Environmental Protection Agency's nature conservation program. Many other butterflies and insects are also benefiting from the measures taken in the butterfly landscape.
Sunny and sparse
At the end of November, SCA felled one kilometer of forest along the E14 motorway at Slammeråsen, just west of the county border.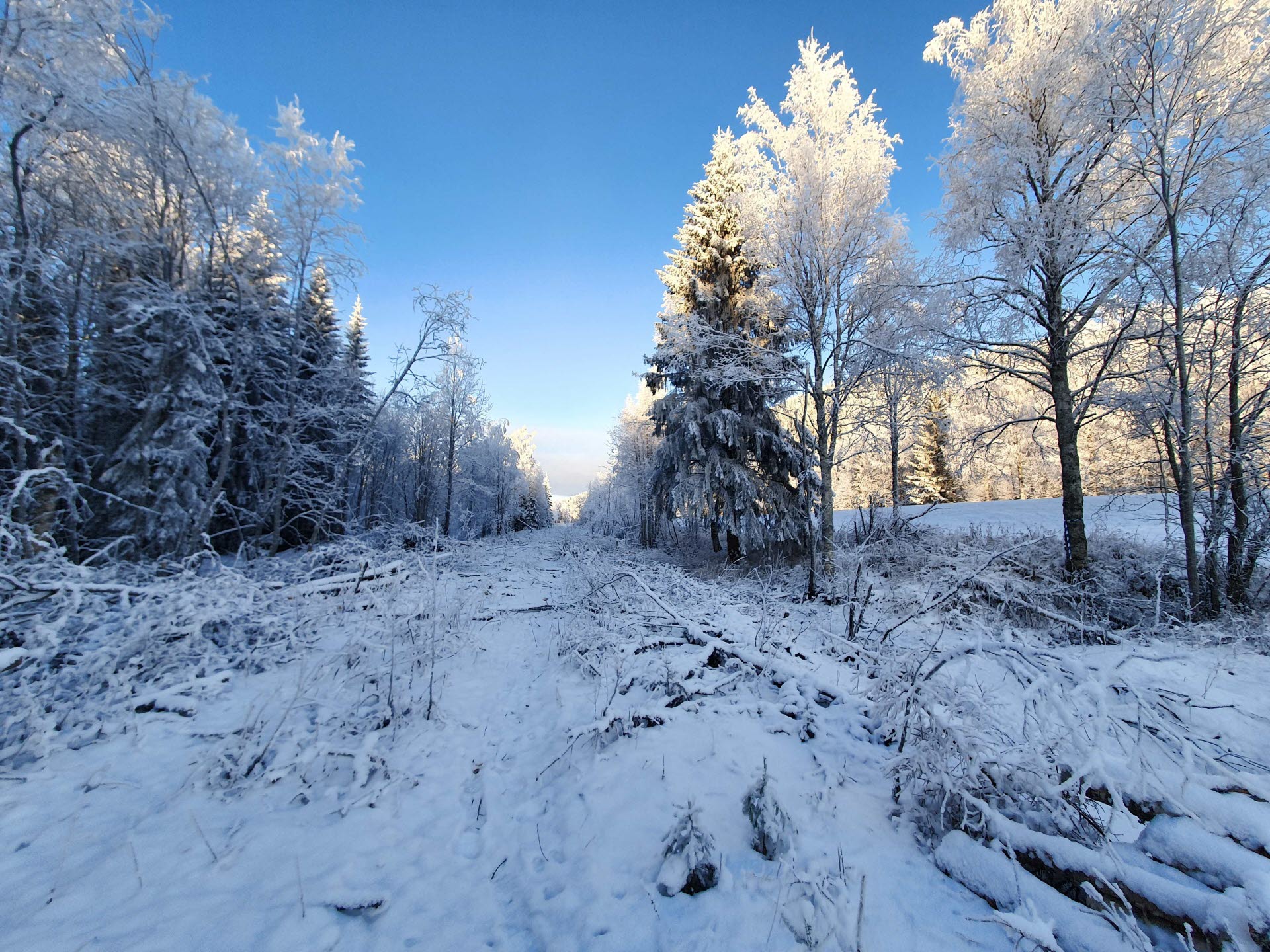 "We felled a 20-meter-wide strip of spruce forest. As well as removing all spruce, we also felled a lot of birch to create a sparse forest cover of birch and sallow. These measures mainly promote habitats for the Violet Copper, but will also benefit the Baptria Tibiale and other butterflies," says Håkan Blomqvist, nature conservation expert at SCA.
"By felling and leaving a sparse forest cover, we have created warm, sunny spots where the butterflies can thrive," he says. "And by leaving sallow, which blooms very early in the spring, we are promoting bumble bees and other pollinators, which are important for the plants that the butterflies need for survival."
Wildlife havens
SCA has also left many high stumps of birch, and pruned and topped sallow.
"The high stumps are important because they provide food and shelter for insects, fungi and birds. Topping sallow, in this case, means that we have sheared the tops of tall, thin and unstable sallow at a height of about 4 to 5 meters. New branches will sprout below the cut, forming a shorter tree with a new broad and spreading crown. Like pruning, topping produces leaves and branches that provide food for animals," says Håkan.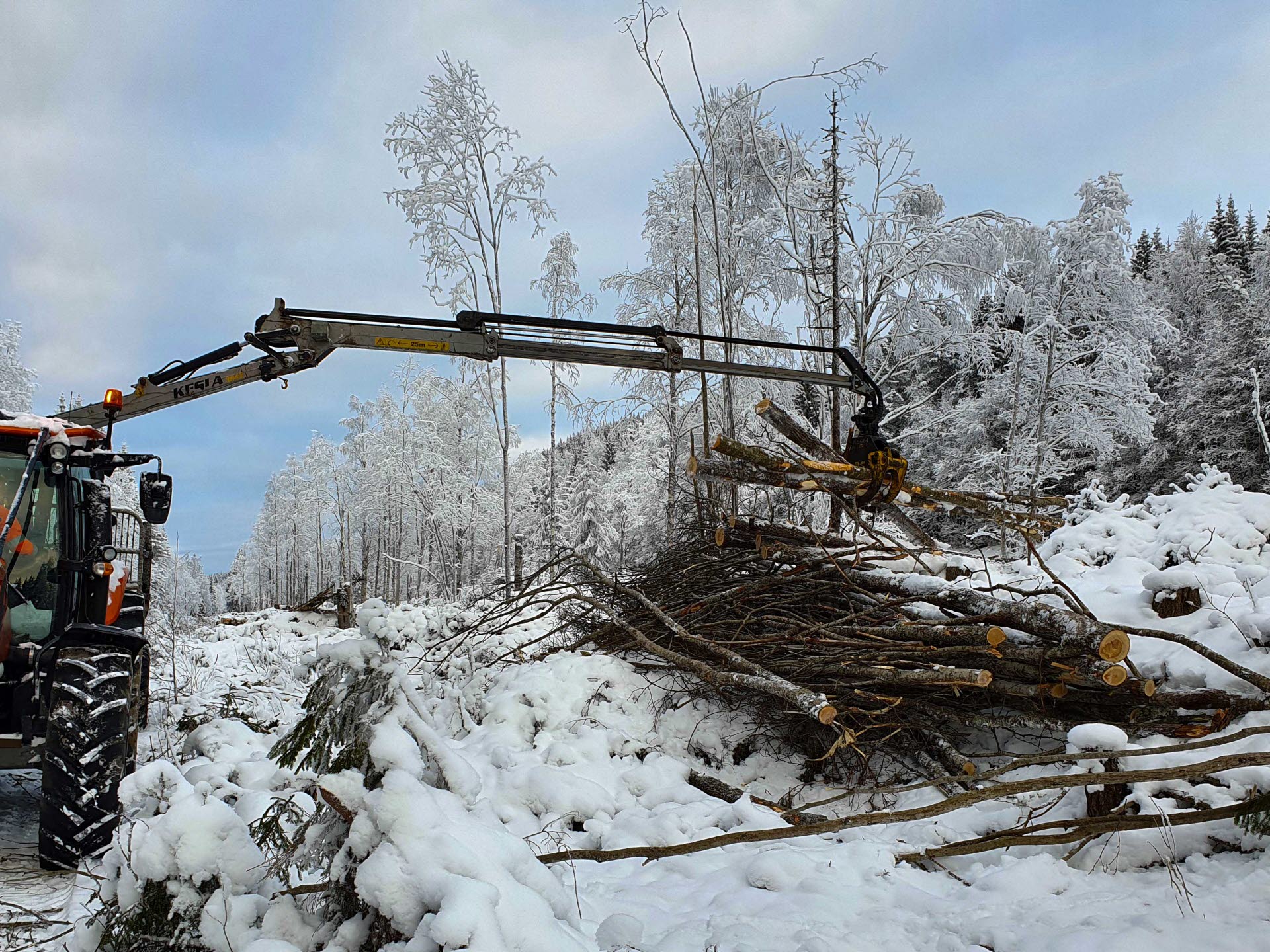 "Then we've created wildlife havens by making stacks of forest residues, which are the branches and crowns of felled trees, and the stems removed from sallow, birch and aspen," he says. "These wildlife havens are mainly intended for insects that live in dead hardwood and need high temperatures to survive when they are larvae, and nectar-rich plants as food when they are adults. One example is the longhorn beetle."
Important for biodiversity
If you are not familiar with nature conservation, these measures might seem slightly strange.
"Yes, if you do what we've done and cut down beautiful conifers and left fluffy sallows and lots of high stumps, a lot of people might be unhappy. Partly because they think it looks ugly, but also because they think it reduces timber productivity. But in this case, it's really worth it, because the measures we have taken are creating a rich biodiversity of habitats and promoting the unique butterfly environment we have here," says Håkan.
SCA is planning to take more similar measures along stretches of the E14 motorway on both sides of the county border.
Scything grass in glades
In a small glade in another part of the butterfly landscape, SCA has cut back the grass with a scythe to promote the zygaena osterodensis, an extremely rare moth that thrives in this particular glade.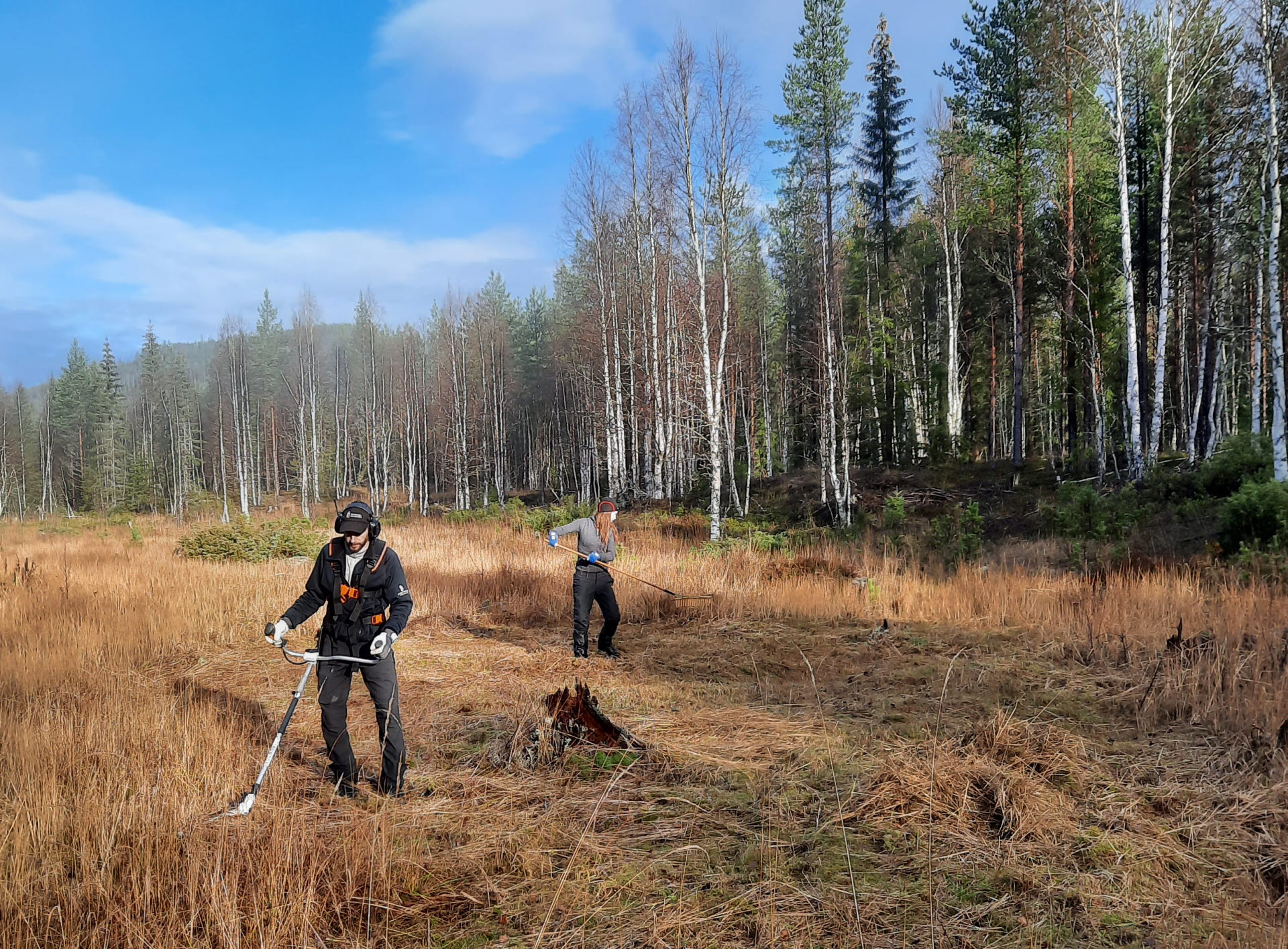 "We realized that the glade was getting overgrown with naturally regenerating pine and spruce plants, and grass that threatened to out-compete the nectar plants, including bird vetch, which the zygaena osterodensis needs for survival," says Emelie Westin, nature conservation expert at SCA.
SCA consulted Lars Petterson from the Swedish Butterfly Monitoring Scheme and decided to scythe the grass in four areas in four different places around the glade to create a diversity of soil properties and local climate conditions. They also removed lots of plants.
"Taking action is important because glades are getting overgrown, but we don't want to take the whole area at once because it could have a negative effect on the butterflies. That's why we decided to divide the area into 16 sections and work on four of them now. That will enable us to evaluate the measures to see what works before we take on the other sections," says Emelie. To be continued next year!
Photo: Håkan Blomqvist and Annika Carlsson