The Technology Leap
SCA participates in "Tekniksprånget" (The Technology Leap) every year. It is the internship program aimed at young people who have just finished high school and are thinking about further studies. SCA has participated since its inception in 2012, and the program's purpose is to attract more people to the technology sector.
In the program 2023 there are more participants in the Technology Leap within SCA than ever, their workplaces are SCA R&D Centre, SCA Logistics, SCA Pulp and SCA Containerboard. They started at their SCA units in the beginning of September. During their first weeks they will be invited to an introduction at the Head Office in Sundsvall to meet each other, and to know more about SCAs operations and sustainability work. In addition to their internship at the workplace, they will also have opportunities to make study visits and a personal assignment is also included.
At SCA there are many exciting professions and a lot of younger people are interested in sustainability issues and there the forest has many exciting areas. Of course, we also want them to thrive and be attracted to apply for higher technical education after their time with us.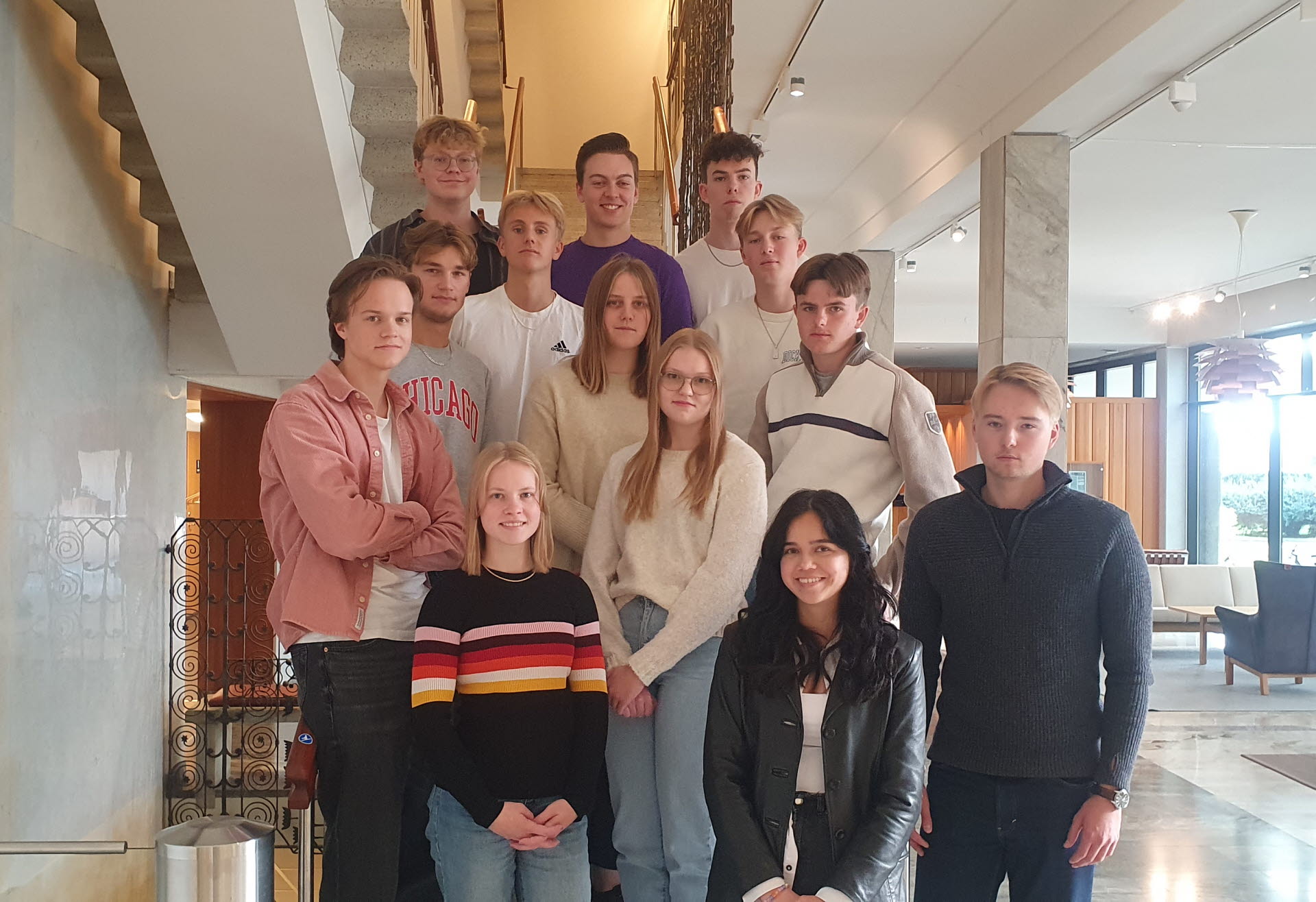 Participants in The Technology Leap at SCA 2023.
More about The Technology Leap
Since the internship started 2012, approximately 90 young people have been with us at SCA, and several of them have later decided to continue with a higher technical education. The statistics show that about 83 percent choose to study after the program, and of these, 78 percent choose a higher technical education.
The Technology Leap is managed by The Royal Swedish Academy of Engineering Sciences in cooperation with employers, and the aim is to attract more young people to higher technical education.