In October 2022, the world's largest paper machine for the production of kraftliner started up at SCA Obbola paper mill. With the latest machine technology and digitalization, SCA is setting new standards on the market.
According to the plan, the new kraftliner machine would be started in the first quarter of 2023. But the start-up could take place earlier than planned. SCA has now taken over the operation and maintenance from the supplier Voith, which is still on site in Obbola in northern Sweden for automation and process assistance for a couple more months.
It is a brand new state-of-the-art machine that started up in Obbola. With a design speed of 1400 meters per minute, it will be possible to produce 725, 000 tonnes of kraftliner per year.
It is not only the world's largest kraftliner machine, but also the most advanced, developed to meet the challenges of the future. Intelligent automation and digitalization solutions will help ensure a safe and efficient production process.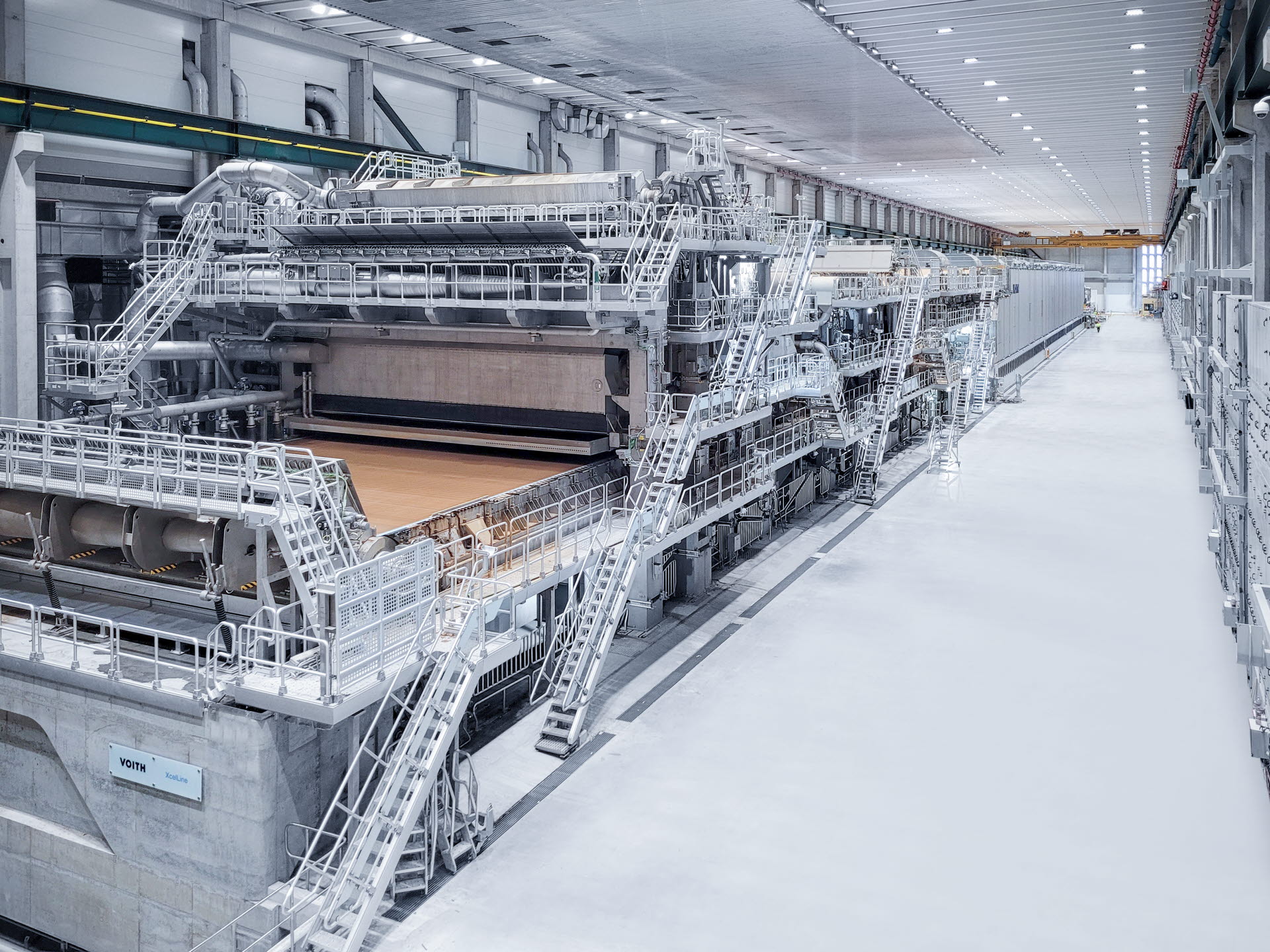 The project in Obbola started back in 2019 when SCA decided to invest SEK 7.5 billion in an expansion of the paper mill with the new kraftliner machine in focus. Important parameters for SCA Containerboard's customers, who manufacture packaging solutions, are runnability, printability and sustainability – these demands from the market are behind the investments made in the new facility.
SEK 1 billion has been specifically invested in environmental improvements, the most distinctive of which is that two oil-fired lime kilns, which are used in the industrial processes, have been replaced by a bio-fired lime kiln. In this way, carbon dioxide emissions are reduced by 20,000 tonnes per year. SCA Containerboard enables packaging with uniquely low carbon footprint.