SCA cultivates a strong social commitment. The desire to develop has deep local roots but also branches out into global projects driven by our highly motivated and empathic employees. A load of timber that recently arrived in Ghana lays the foundations for both sustainable construction and increased gender equality.
Every stakeholder in society needs to play their part. That is SCA's firm conviction and the company takes broad corporate responsibility for being a positive force and an employer whose
staff find job satisfaction, motivation and the pleasure of seeing their initiatives bear fruit.
Education, research and support for socially engaged organisations usually revolves around the locations where SCA operates. Locally purchased goods and services create jobs, blossoming businesses and local infrastructure that benefits citizens. That said, creative employees with a passion for the welfare of others can open up completely new opportunities in far flung places.
» This is one way for SCA to contribute to a better world.«
Anna Schönström, Site Manager of SCA Wood Scandinavia´s Tunadal Planning Mill.
Gift to Ghana
The Children's Home charity supports children and young people in Ghana, West Africa. Much of their aid goes to private orphanages to ensure that children who might otherwise have been condemned to a life on the streets have food, healthcare and education.
Maria Lemon is deputy site manager at SCA Wood Scandinavia Tunadal and cofounder of Children's Home. The commitment to Ghanaian children that she and her daughter Sara Svensson have demonstrated has spread to Maria's colleagues, most recently resulting in a full container with 50 m3 of sawn timber shipping from SCA's port.
"Many of our employees are engaged in Children's Home so we felt that the company itself should also do something. This is a way for SCA to contribute to a better world by promoting increased gender equality and education for more children," says Anna Schönström, site manager of SCA Wood Scandinavia's Tunadal Planing Mill.
Working for gender equality
Children's Home works on a broad front and is currently running a gender equality project with the aid of the Swedish International Development Cooperation Agency (Sida) and non-governmental development cooperation organisation Forum Syd.
"The project is not only aimed at getting girls into school, we are also working to strengthen the rights of women and girls in outlying villages. We collaborate with local organisations that in turn apply pressure to those in positions of responsibility, to increase awareness that a gender-balanced society offers opportunities for development and thereby reduces poverty more rapidly," explains Maria Lemon.
The timber will be used for furniture and to construct a service building to shelter food and wood from the rain. A local carpenter will build the furniture and the children, who have seen photographs of models, are looking forward to seeing it in real life.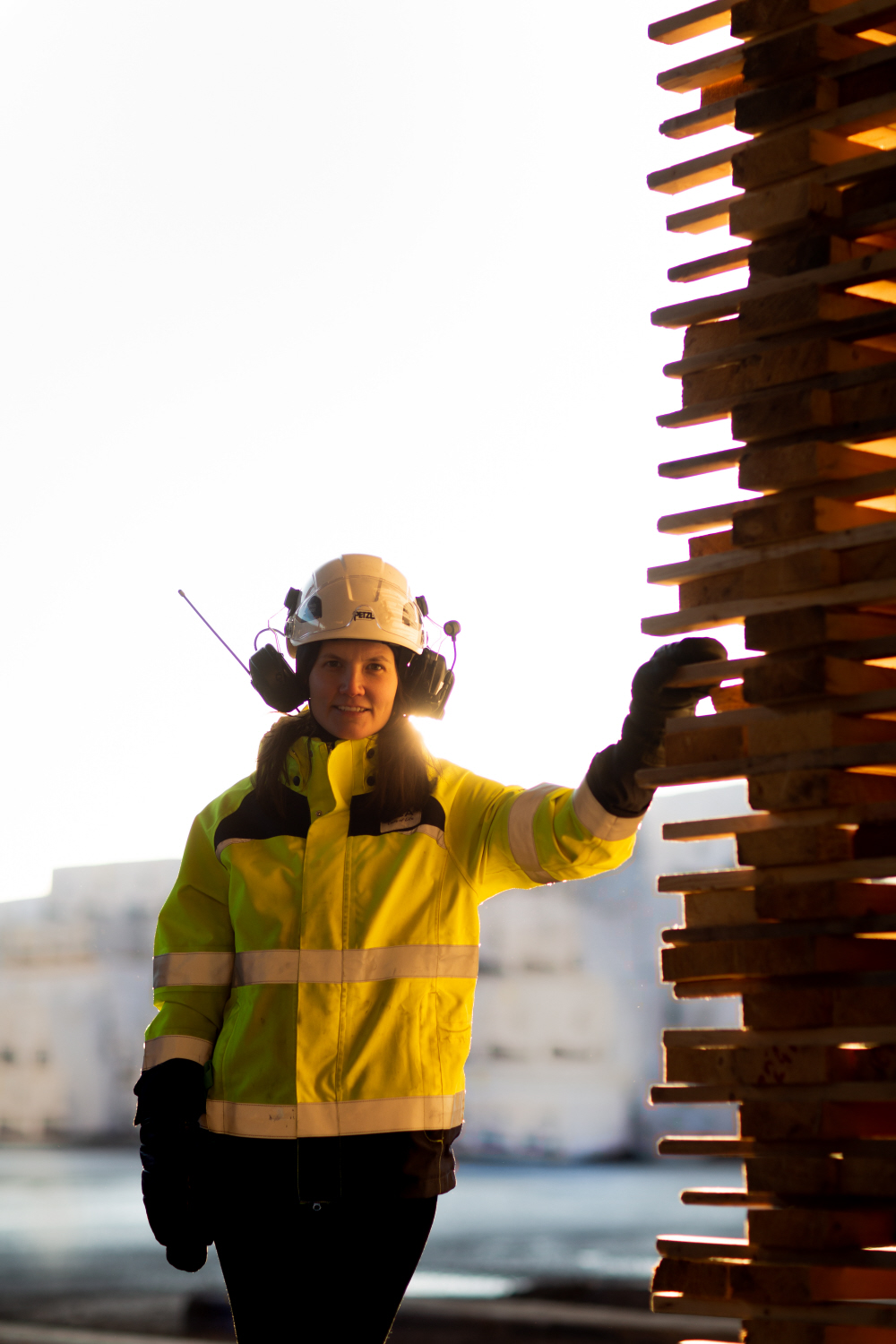 Anna Schönström, Site Manager of SCA Wood Scandinavia´s Tunadal Planning Mill.
In the right hands
It presents a challenge to SCA to become involved and make a difference in places where the company has no representation. In this case, the personal commitment of employees, including visits to Ghana, provides assurance that the gift and assistance will end up in the right hands.
The project's focus on education and gender equality is entirely in line with SCA's core values. The gift of timber also speaks to our commitment to long-term initiatives, both materially and symbolically.
"In addition to donating building materials that give Children's Home with the opportunity to provide vulnerable children with a more secure upbringing, the northern pine is also highly significant to sustainable building and, therefore, a sustainable world," says Anna Schönström.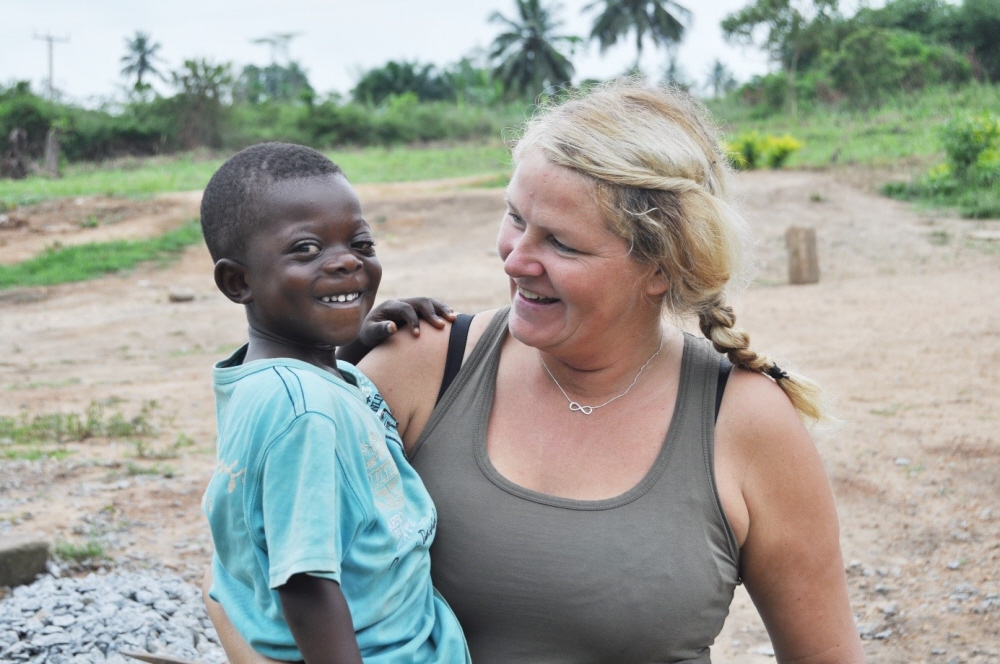 Maria Lemon and Rockson Yanney in Ghana.
Timber container to Ghana
The wood comes from SCA's forests
in northern Sweden.
The timber was sawn and donated
by SCAs sawmill and grading mill in
Tunadal, Sundsvall, Sweden.
Shipment was arranged by
SCA Sourcing & Logistics.
Examples of SCA´s social commitment
Coaching forestry contractors in establishing and running their own companies, often in rural areas.
Supporting the power of innovation and entrepreneurship through engagement in initiatives such as BizMaker in Sundsvall, Sweden, Ung Företagsamhet and other regional development centres.
Participation in Tekniksprånget (Technology Leap) and Teknikcollege to increase interest in science and engineering education among young people. The FLIT Project and Geek Girls, both aimed at stimulating interest in engineering among girls.
Support to clubs, associations and local community initiatives in sport, culture and other fields.
Participation at national, regional and local levels in the Forest in School cooperation programme between schools and the Swedish forestry sector to promote forestry as a career.
SCA's Conservation Parks, large forest areas managed to increase the level of diversity for the benefit of natural and cultural heritage.
Text: Jennie Zetterqvist
Photo: Madelene Schreiner/SCA
Published 8/28/2020