Wiborghslund is now open. The park that tells the story of Bollstabruk and at the same time invites you to a moment of relaxation.
​​​​Wiborghslund has been created through a collaboration between Bollstabruk Intresseförening, Kramfors municipality and SCA's sawmill in Bollsta.
"By walking around in the park, visitors can read about the history of Bollstabruk via various signs. The signs tell the story about the people who lived and worked here and about the development of the town. It´s a historical journey from past to present", says Camilla Gårdlund, Communications Officer, SCA Wood.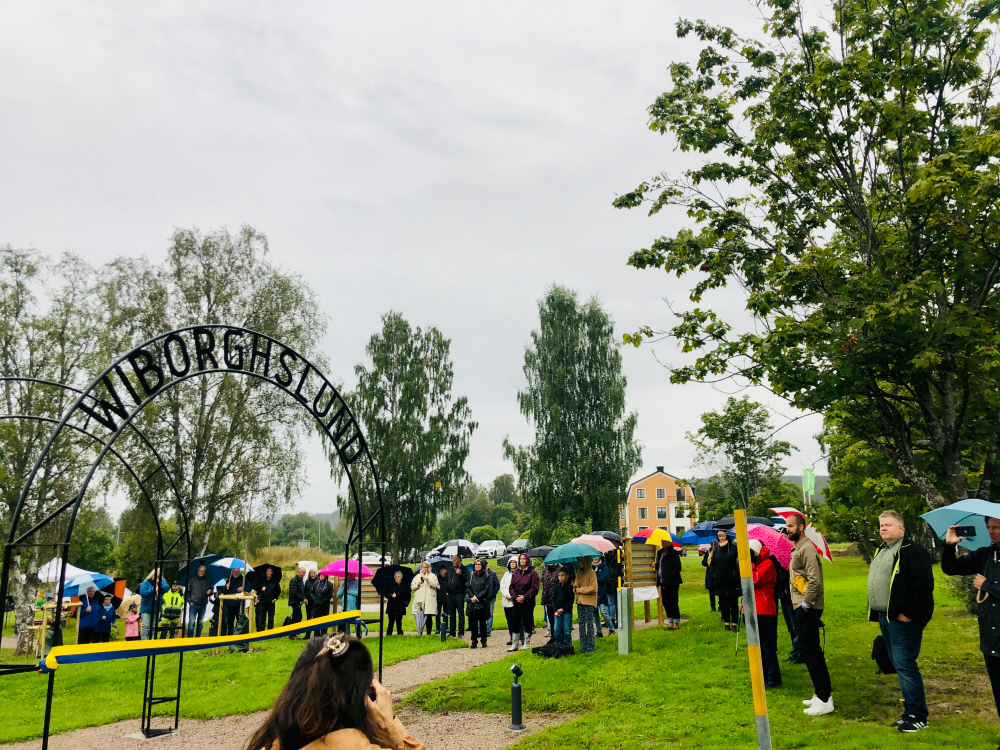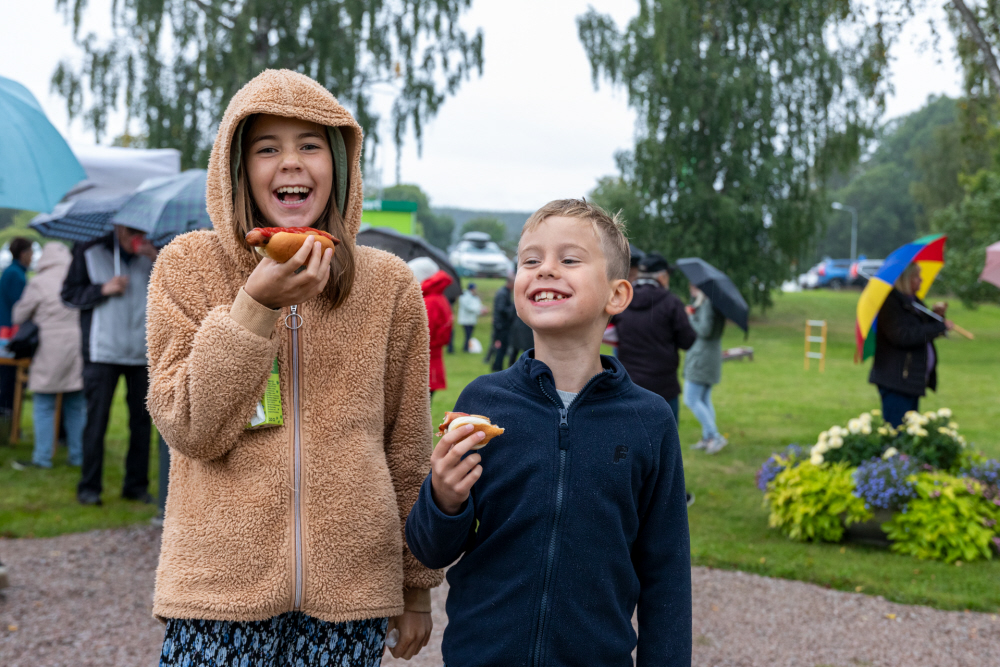 Inspiration for Wiborghslund is taken from the workers' housing on Udden, a residential area near Bollsta sawmill. This is where Olof Wiborgh grew up. The park is named after Olof and Barbro Wiborgh as a thanks for their generous contribution to Bollstabruk Intresseförening over the years.
Olof Wiborgh inaugurated the park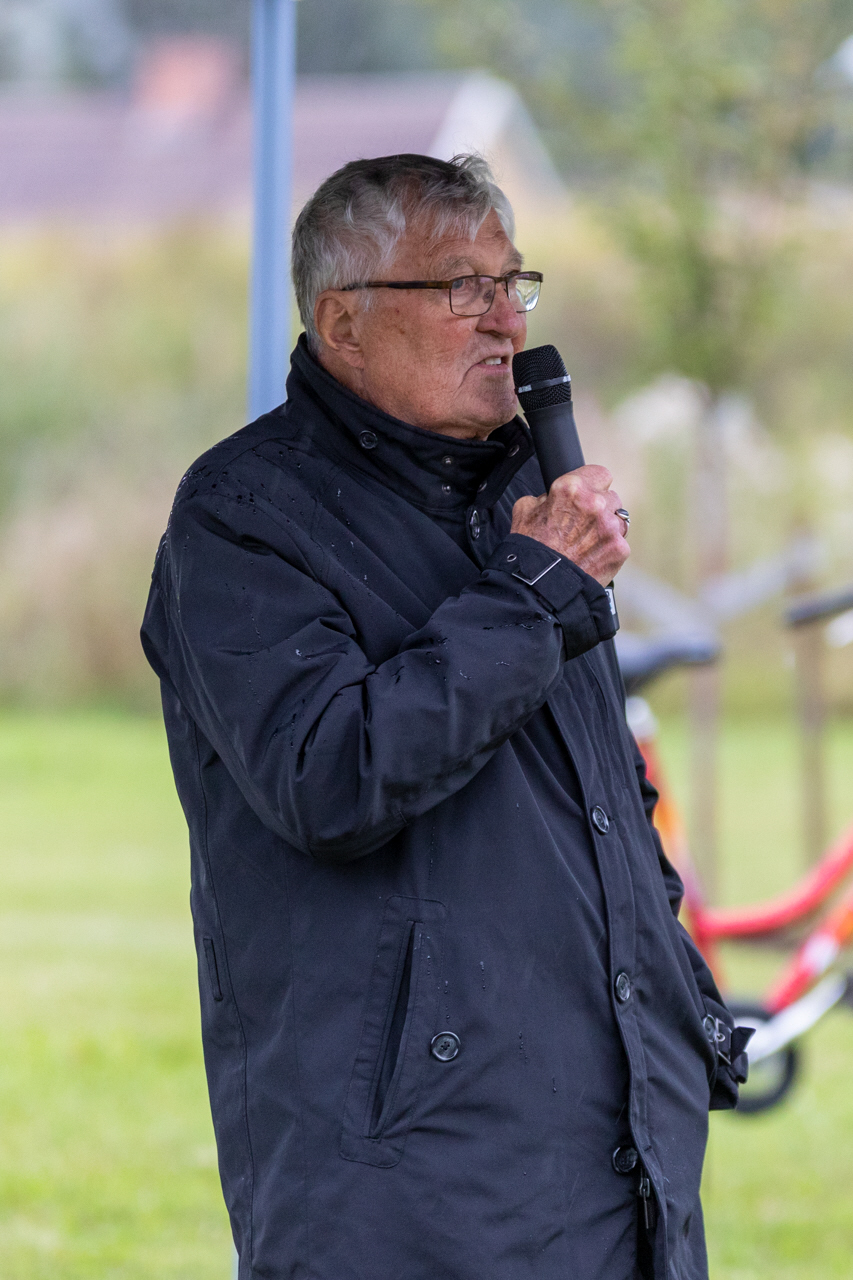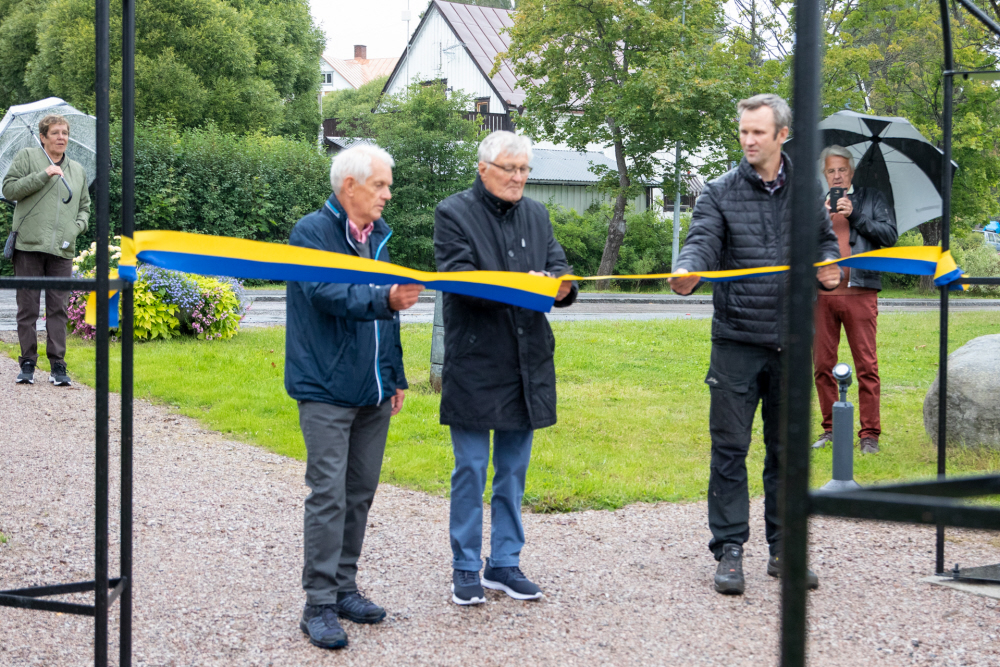 Yesterday Wiborghslund was inaugurated and Olof Wiborgh was on site to cut the ribbon for the park that bears him and his deceased wife's name. In his inaugural speech, Olof Wiborgh talked about wanting to compare the park with an oasis. A place where people can bring coffee and cake and meet and socialize. Where children can play and laugh. And not just people from Bollstabruk but from the whole region of Ådalen!
"This is absolutely fantastic. Imagine, a working-class boy, born in the house in one of the working-class homes on Udden. And now he stands here with a park bearing his and his wife's name". Incredible! says Olof Wiborgh.
About 60 residents, SCA employees and representatives from Kramfors Municipality and Bollstabruk Intresseförening defied the rain and gathered on Tuesday evening at Wiborghslund to participate in the inauguration.​
"For me, it is important that we at SCA are involved and contribute and help to develop the town and to describe the history that we are involved in creating. But also to show the future we believe in and hope to continue to develop together with the people who live here. The park will give a good insight into the exciting history that exists here and I think Wiborghslund will be a gathering point. It feels great that we have been able contribute", says Magnus Wikström, Sawmill Manager Bollsta sawmill.
New spotlight in town
A small lawn along highway 90 with a short gravel road and some park benches. This is what the place has looked like for a long time. But not now. A large portal of iron shows the entrance to Wiborghslund. Follow the newly built gravel road around and read about Bollstabruk's history. In the evenings, the park is lit up by newly installed lighting and trees and other greenery create an oasis and a place for recovery.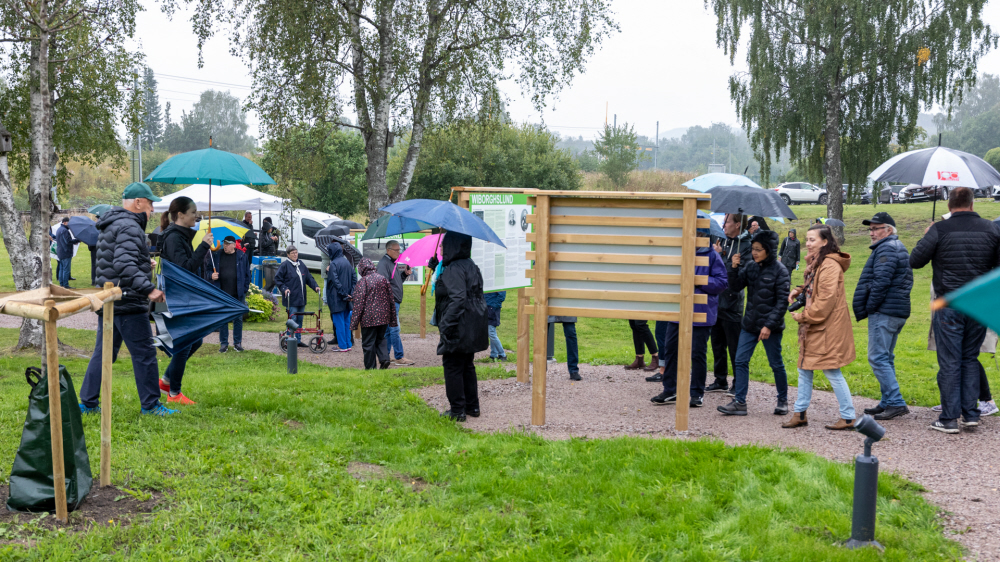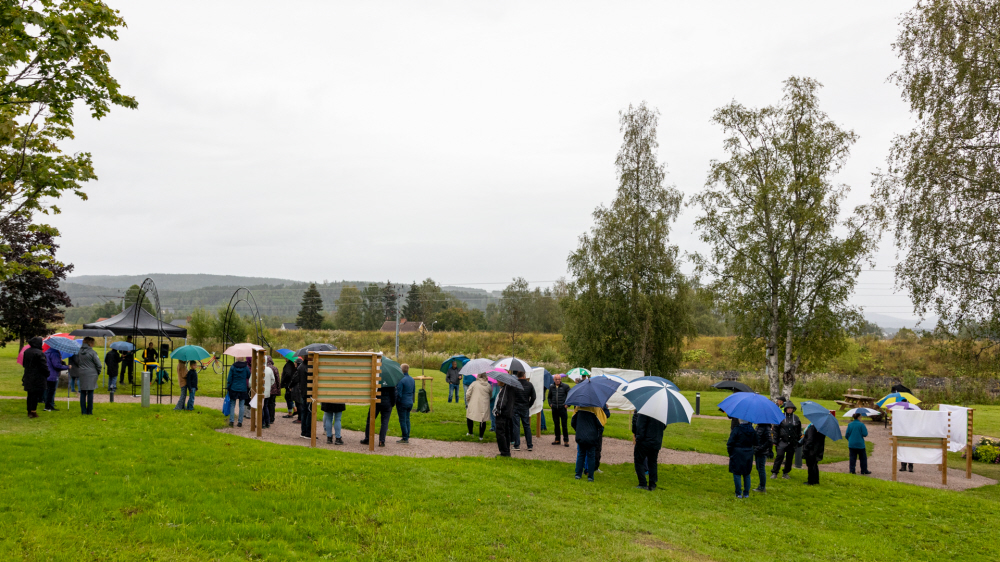 "I think the park is very nice and it's fun that it has become something of a place. Here, for example, people should be able to have a picnic, arrange small events and at the same time take part in Bollstabruk's industrial history. An area for everyone. In addition, the park will be an entrance into Bollstabruk with lighting, greenery and the beautiful portal. It is a new spotlight in the middle of Bollstabruk", says Lars Sjödin, Bollstabruk Intresseförening.
Published 8/27/2021