Hull blasting, new hard coating and shorter intervals between hull brushing will reduce the fuel consumption and exhaust emissions of SCA's three RoRo vessels.
​"A really smooth surface makes the vessel more energy efficient, making it a very good sustainability investment," says Magnus Svensson, President of SCA Logistics.
M/v SCA Östrand has already been in dock, M/v SCA Obbola will be there soon, while the third, M/v SCA Ortviken, will be visiting in September. The hull is one of the most extensive measures implemented. After blasting, a hard coating is applied in a material that remains durable even when the vessel is operating in icy seas.​
A smooth and fine surface
Algal growth on the hull is something that demands constant attention. While this is initially a thin film that can easily be removed with a brush, the algae will grow relatively quickly, damaging the paint.
"We have successively touched up the paint on damaged areas but over time the hull becomes slightly rough and now the time has come to blast the entire hull and apply a new coating to get a really smooth and fine surface," says Magnus.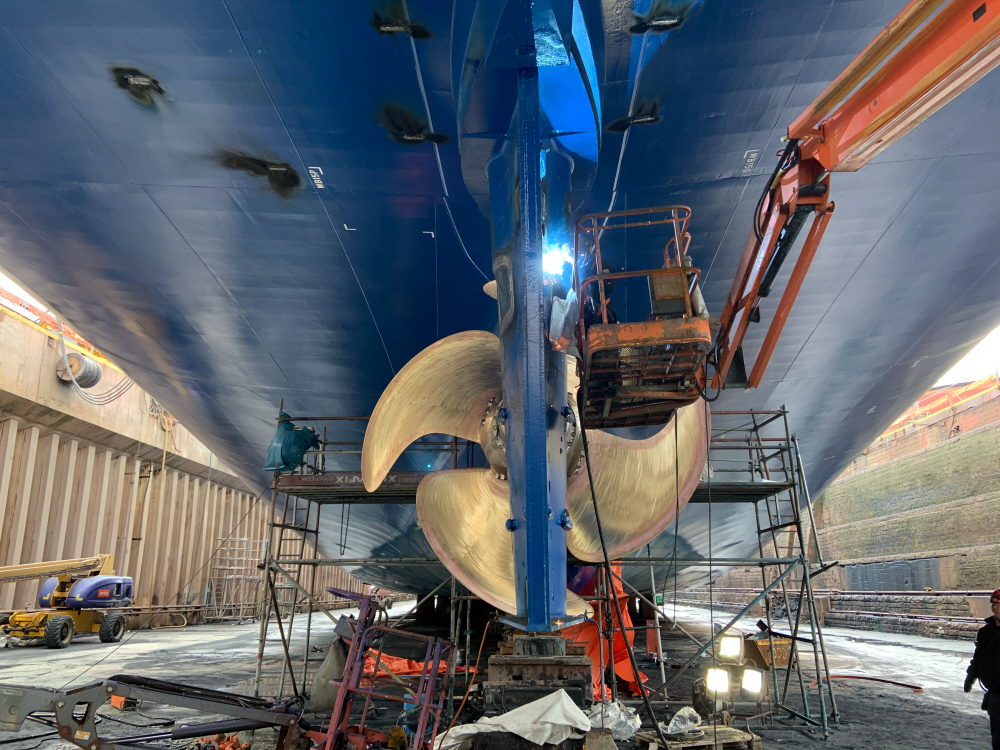 SCA Logistics will also be reducing the intervals between hull brushing, so that the hulls will remain smooth for longer.
"During the summer season, when the vessels are in dock, the hulls are brushed regularly. We will now be brushing them six to eight times per season, rather than three or four as we have done previously. This will remove most of the algae layer before it can cause any damage," says Magnus.
Environmentally beneficial
A smooth hull is crucial to reducing water resistance, thus making the vessel more energy efficient.
"This is a sustainability investment that will benefit both the environment and the competitiveness of our vessels, as they will be more cost effective. And the more cost-effective the shipping solutions we offer, the more people will choose to deliver by sea, which is highly positive for the environment and climate," continues Magnus.
Sprucing up the vessels
As well as blasting the hulls, many other maintenance measures will also be implemented.
"We will also be checking the steering system and generally sprucing up the vessels, including extensive repainting on board," says Magnus.
Another major investment is the installation of a new system for purifying ballast water. The work, which will take around 10 days to complete, will be carried out at the shipyard in Landskrona. ​​​​​​
Text: Kerstin Olofsson
Photo: Jonas Eriksson, AdMare Ship Managemant
Published 5/28/2021