Innovation is the theme of the new issue of SCA Wood Magazine. Among other things, you can read about the time machine of the wood industry and Héléne Barnekow, CEO of Microsoft Sweden, and her passion for innovation.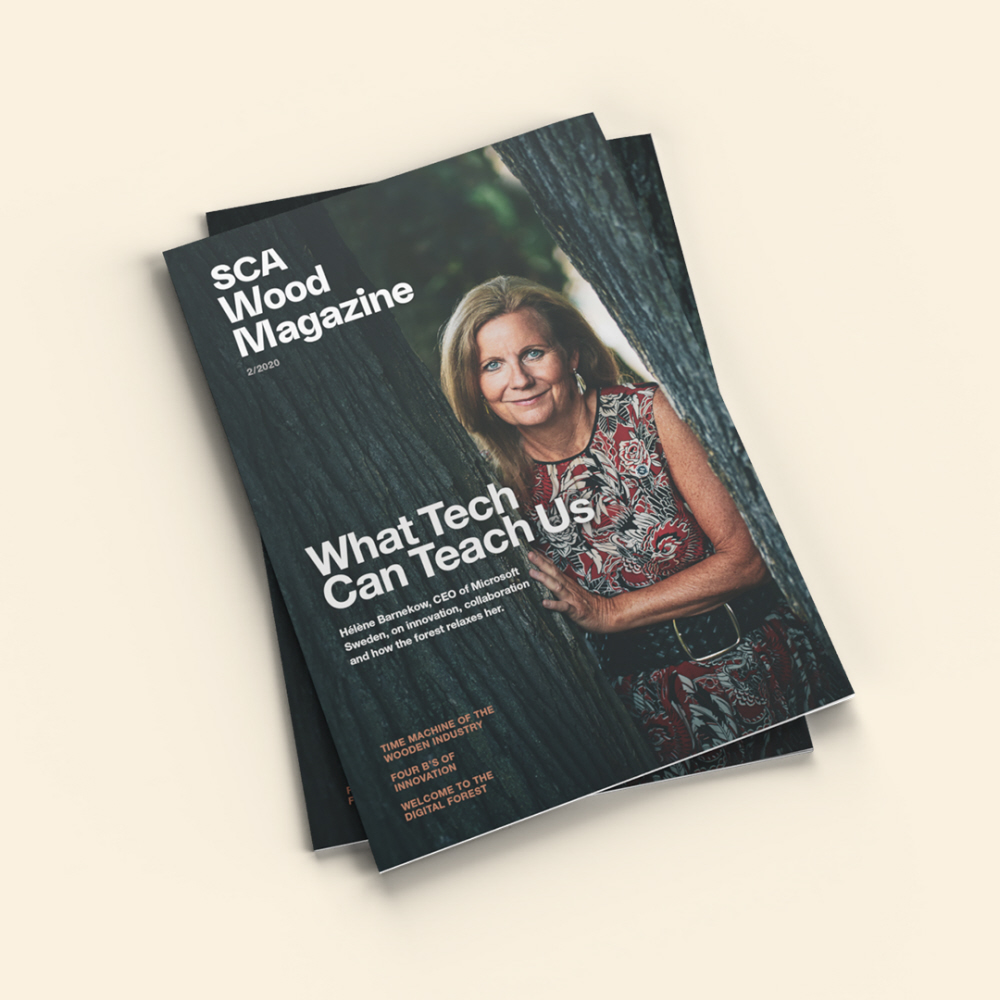 We also bring you the history of the workbench, how our customer Fernz are touching the sky and how to be more innovative. In addition, you can also read about how restaurant Naturaj spices up its menu with forest flavors.
SCA Wood Magazine no. 2/2020 (Issuu.com) »
Do you want to subscribe?
It's free! Follow the link and complete the form to start your subscription today.
Start subscribing to SCA Wood Magazine »
Published 10/7/2020