There is plenty of pine and spruce at Bogrundet plant nursery, but now there is also a small amount of sallow seedlings growing in the laboratory. If all goes to plan, the sallow will be planted in SCA's pasqueflower forest in Fåssjödal and assist in the survival of the rare pasqueflower.
SCA has set aside around 100 hectares of land that now makes up Fåssjödal's pasqueflower forest in Fåssjödal in Härjedalen. The extremely beautiful, but now endangered pasqueflower (Pulsatilla vernalis), which has been classified as a protected species, is now growing in number here.
Adapting to the management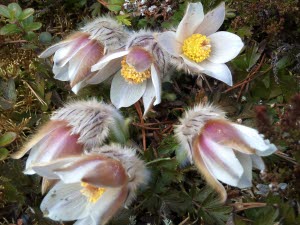 The pasqueflower is a species included in a special action plan set up by the Swedish Environmental Protection Agency in order to protect it. All of the measures that SCA take in the pasqueflower forest therefore occur in collaboration with the Jämtland County Administrative Board. By protecting the area, adapting to the management of the forest and experimenting with various measures that could potentially benefit the flowers, SCA hopes that the number of flowers will grow.
"We have taken measures such as controlled burning in the pasqueflower forest in collaboration with the County Administrative Board. The pasqueflower thrives in areas with impacted ground with exposed mineral soil that helps the seeds to germinate," explains Tomas Rydkvist, who works for SCA with the pasqueflower forest.
Bees and sallow
Bees are extremely important for the pasqueflower since they pollinate the flowers. The bees, in turn, are aided by sallow for their survival. Sallow is the very first tree to blossom in the spring and contains huge amounts of protein-rich pollen and energy-filled nectar, making it vital for the survival of the insects that emerge early in the spring.
"Unfortunately, there is a lack of sallow in the pasqueflower forest, so that's why we are now trying to grow seedlings in the laboratory at Bogrundet. If the seedlings develop roots, we can plant them in the pasqueflower forest," says Tomas Rydkvist.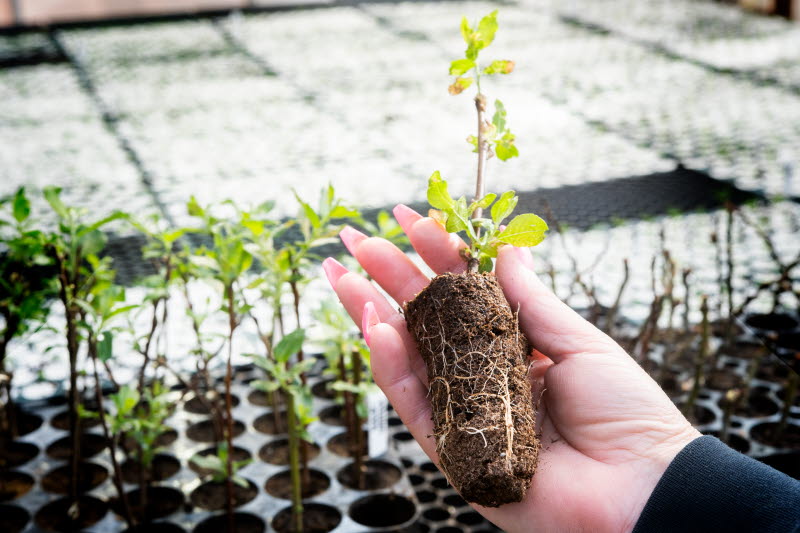 Developing roots
And it is looking promising. Several of the seedlings have developed leaves in the 40-pot full plant trays, and a closer look also reveals that there seems to be fine sallow roots.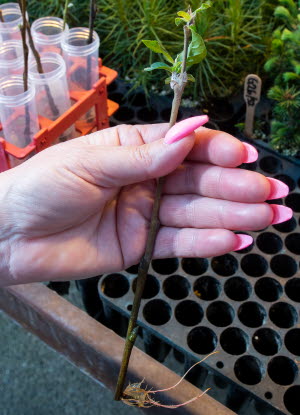 "We simply collected sprigs from both older and younger sallow and placed some of them in water and some of them in peat. Some seedlings have been given peat mixed with limestone, while others have been treated with lime water. The peat has a low pH value, but it seems that the sallow thrives with somewhat higher pH value, and as such it helps to add limestone," explains Jeanette Hammarström, laboratory engineer at Bogrundet plant nursery.
Tomas is cautiously optimistic about the sallow initiative.
"Of course, it is a gamble, but if we don't give it a shot we will never know if it works. I hope that the seedlings will develop well enough for us to plant them and at least some of them will survive and grow. It will be interesting to see what happens," concludes Tomas.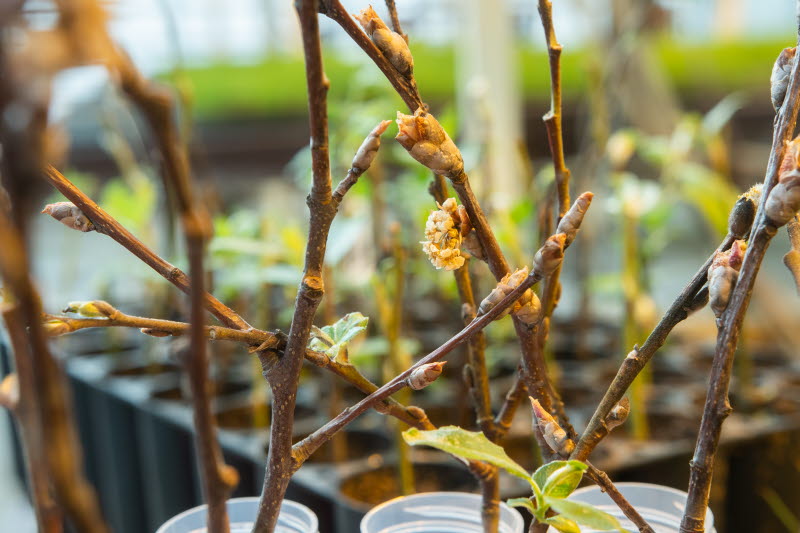 Photo: Tomas Rydkvist and Per-Anders Sjöquist.
Published 4/27/2020