Fossil-free heating is to be installed at SCA's Bogrundet nursery. The investment includes a large, environmentally-friendly heating system that will operate on pellets. SCA is also receiving a grant from the Swedish Environmental Protection Agency's Klimatklivet initiative to reduce its emissions of greenhouse gases.
The Bogrundet nursery in Timrå is the world's largest tree nursery and SCA grows about 95 million seedlings here every year. The company has been looking for a climate-friendly and good technical solution for some time to heat the 14 greenhouses and avoid the use of oil.
"It is great that we have finally found a good solution. The new heating facility will consist of two large pellets boilers. The pellets will be delivered from SCA's pellets factory in Härnösand," says Thomas Vestman, Nursery Manager, and continues:
Green start for the seedlings
"We are also pleased that we can benefit the climate and SCA's sustainability work, which has the forest as a central component – and the first steps toward new forest begin in the nursery. The seedlings will now be given a particularly green start! The investment will reduce our oil consumption by 430 cubic meters per year. Since the combustion instead will be one with pellets, it means
about 1,000 tonnes less of carbon dioxide emissions annually. We will have a completely fossil-free facility which will be the largest of its kind for this type of nursery," says Thomas.
SCA will receive a grant of SEK 16m from the Swedish Environmental Protection Agency in the form of a climate investment subsidy through the Klimatklivet initiative, to reduce its emissions of greenhouse gases. The entire investment is expected to cost SEK 38m.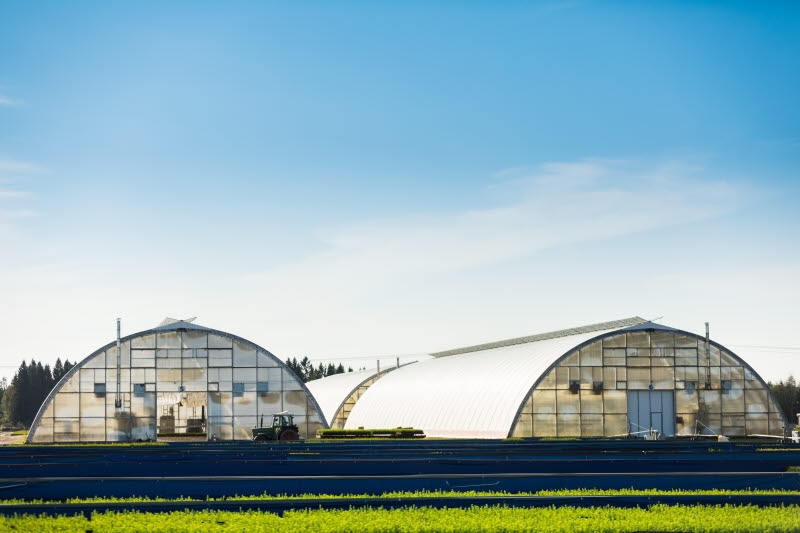 Best available technology
Construction will hopefully begin this spring and will include two stages, to allow the nursery to continue operating throughout the construction period. If everything goes according to plan, the facility will begin operation in April 2022.
"The technical solution uses a centrally placed heating plant with two pellets furnaces that are equipped with flue gas cleaning that reduces emissions of dust to a minimum applying the best available technology (BAT)," explains Urban Rosdahl, who is project manager at Bogrundet. He continues:
"The heat produced will then be distributed to the greenhouses through district heating pipes made from insulated steel. The pipes distribute hot water out to 28 heat exchanger units in the greenhouses. These units are specially designed for our needs and provide the best effect in terms of heating and flow – all of which to help every forest plant grow optimally.
SCA's other nursery, Wifstamon, which is also located in Timrå, grows about 15 million seedlings per year. This unit has already had fossil-free heating for 10 years as it can use district heating from the Östrand pulp mill.
Photo: Michael Engman
Published 2/26/2020