This week at KTH's* annual labor market days SCA won the "THS Armada Green Award 2019". A sustainability award in the event's department "Green Room", to the company that is considered most sustainable.
The award refers to both sustainability based on the company's business areas and what the students at the event thought. Very nice that our company's focus on sustainability is getting attention! The victory also means that THS Armada donates SEK 1,000 in SCA's name to a project in Bolivia that replants forest.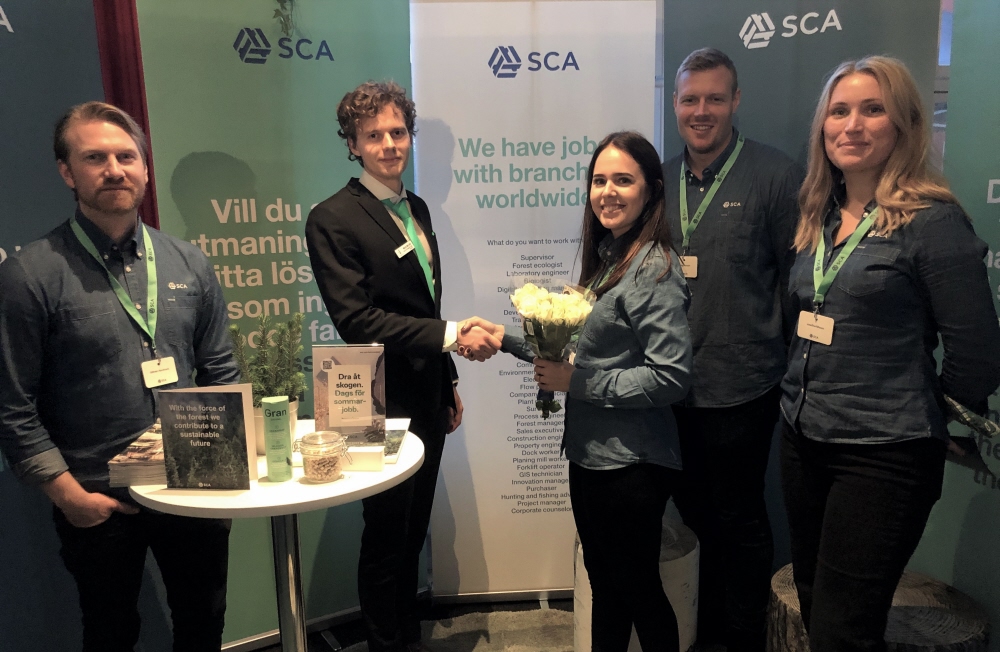 Picture above from left: Wilhelm Nordmark, Nils Wallhed from THS Armada, Linnea Nyström, Ludvig Persson and Josefin Nilsson.
As in previous years, SCA participated in KTH's labor market days Armada to meet and attract future employees. The event was held November 20-21. This time we were in the "Green Room" department. A special place for companies that work with sustainability in a distinct way.
* KTH = KTH Royal Institute of Technology. A university in Stockholm, Sweden.
Published 11/26/2019