The Biathlon World Championship is on-going in Östersund, Sweden. SCA is a national partner of the championship and already the first day of March 7 was a huge success with great praise from the visitors in the SCA tent.
The Biathlon World Cup in Östersund runs until 17th of March. SCA is a national partner to the World Championship, which has a great focus on sustainability. This is in line with SCA's focus on contributing to a more fossil-free society and a sustainable future. The biathlon World Championship is one of the biggest events in northern Sweden in recent years and it is in this part of Sweden that SCA has most of its business.
In the competition area SCA is in place with a tent where all visitors are welcome. Exhibition areas about SCA's activities are presented and the visitors can get taste samples of snacks from the forest. Here, SCA will also meet forest owners and other customers during the championships.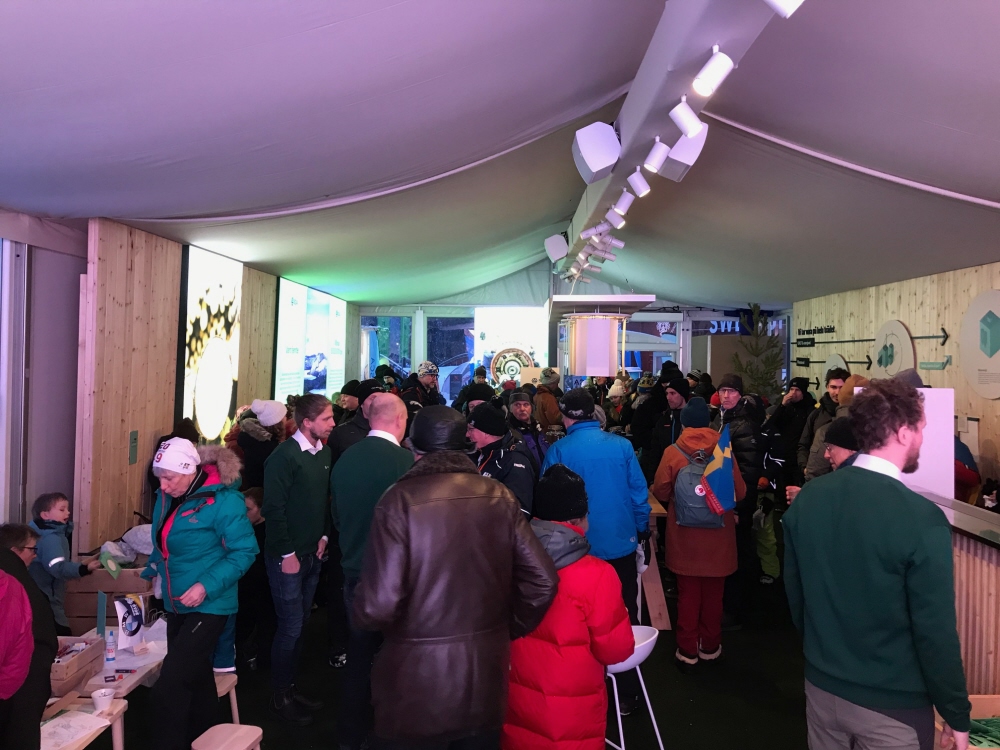 The tent has had a huge number of visitors who appreciated both the tent's design and what we offer to everyone who comes by.
- The genuine, durable and everything that has been done in pine heartwood has been appreciated, but we have also had an appreciative demand on our samples with spruce chips, deep-fried flatbread, cow cheese, pickled sprouts / granzyrup and all drinks, says Patricia Knutsson, project manager for the SCA brand.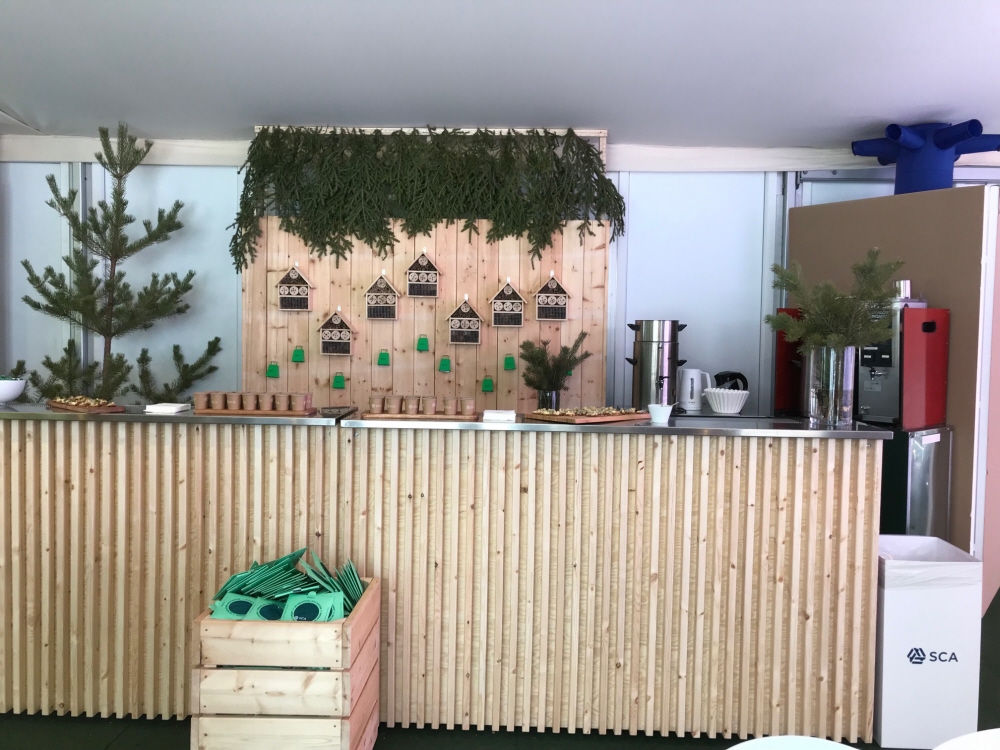 Forest-inspired serving area in pine.
SCA's presence in the area
Our tent has an area of ​​160 m² and contains exhibition areas that present our business and how we work with sustainability. There is also a children's play and craft area, a serving area, large LED screen for movie viewing, charging possibilities for mobile phones and seating areas. Outside the tent we have built a nice wooden decking and a miniature of the World Cup prize podium.
Published 3/11/2019