SCA's vast forest tracts, 2.6 million hectares in northern Sweden of which two million hectares are managed for timber production, are managed in a sustainable manner. Growth is over 20% higher than harvesting, which means that every year the forest binds large amounts of carbon dioxide, net – significantly more, in fact, than the total emissions of the entire SCA's operations.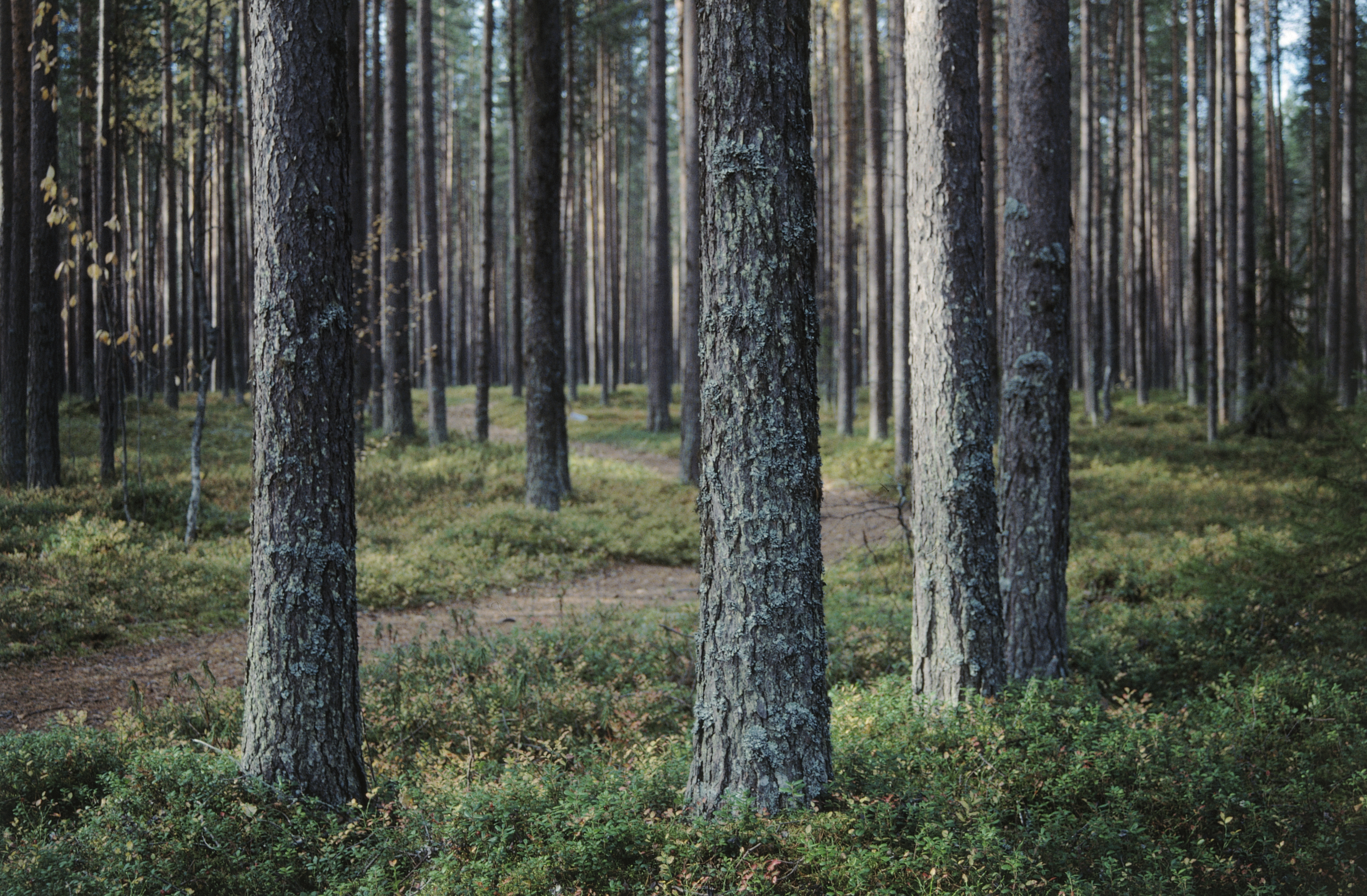 We replace every tree we harvest with three new ones, either through natural regeneration or planting. Within every phase of forestry activities each step is handled with the utmost consideration for the environment. The goal is preserved biodiversity – plant or animal species should not be put at risk of extinction.
From one tree trunk from SCA's forest, a full 100% is used, either for products or energy. Since SCA owns sawmills, pulp and paper mills, and manufactures forest-based biofuel, all interact in one efficient system. All grades of wood are used and every part of a tree can be utilized.
Fibre strategy
SCA is constantly working to reduce the environmental impact of the transports, primarily through efficient transport management, where the wood usually goes to the nearest industry, but also because we are transporting more and more on railway through our terminal system.
Using as much of the timber as possible is also a key part of our fibre strategy. We produce solid-wood products of the biggest logs. Smaller logs and chips are used in the pulp production. Branches, tree tops and sawdust are used in the wood pellets production, which is a forest based bio-fuels used for heating households.
Raw material control
Fresh fibre sourcing and assured wood traceability
The issues of responsible forest management and illegally logged timber are becoming increasingly important in society and among customers.
Customers want products that are derived from legal and environmentally-friendly sources. Stronger measures are being discussed at both the national and international level to combat the trade in timber from controversial sources. Responsible timber-sourcing helps mitigate risks to business relationships and reduce the probability of costly legal controls.
Over the years, SCA has worked closely with the WWF and other stakeholders to develop a widely supported and viable chain-of-custody standard for FSC certification that allows customers to support responsible forest management through their choice of certified products.
Controversial sources as defined by SCA:
Illegally logged timber
timber from forests with high conservation value
timber from areas where human rights or traditional rights of indigenous persons are being violated
SCA has enacted procedures to ensure that wood and virgin fibre-based materials (also semi-products such as purchased pulp and containerboard) used in its processes are not derived from controversial sources. After suppliers have documented how their operational standards meet SCA requirements, SCA will evaluate them based on their responses. When necessary, SCA will audit the supplier in order to obtain complete information.
SCAs mills fulfil FSC Controlled Wood Standard.