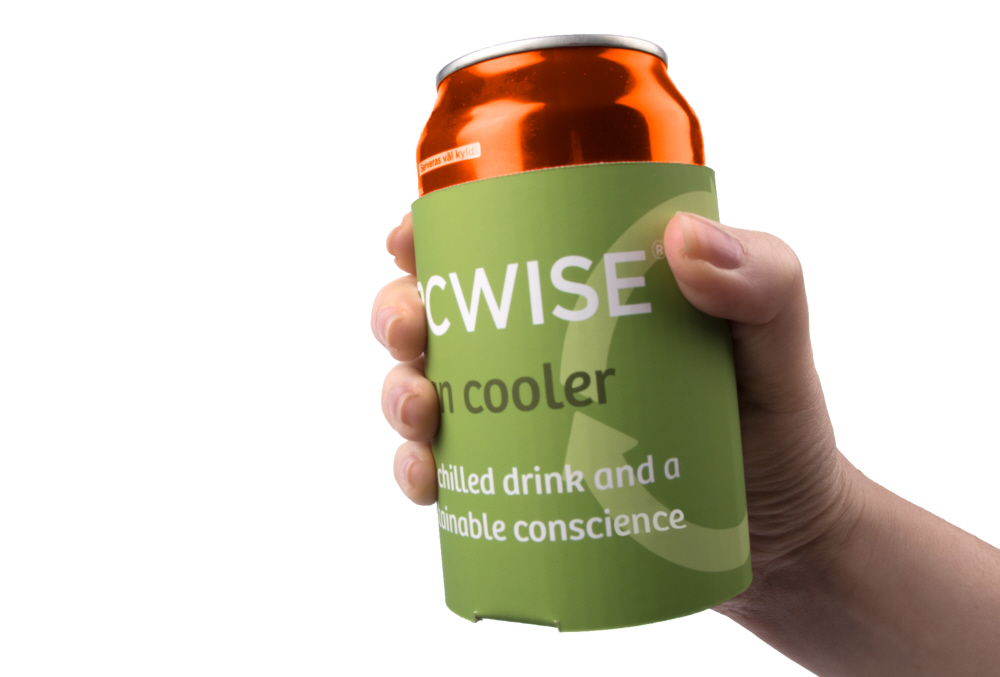 Can coolers are used to keep beverages cool. However, most of them are made of non-renewable materials such as neoprene.
The unique material property of Arcwise made it possible to develop a new can cooler based on renewable corrugated board. It can be shipped flat and it can easily be erected when the can is to be inserted.
From user tests holding cans with and without the Arcwise can cooler, you observe a 7 degree difference after 20 minutes due to its insulating properties. Hence, the drink will keep cool and fresh much longer and the cold drink will be more pleasant to hold in your hand. The can cooler is great for promotions and events were you want to highlight your brand. Please download the Arcwise Can Cooler brochure for more information.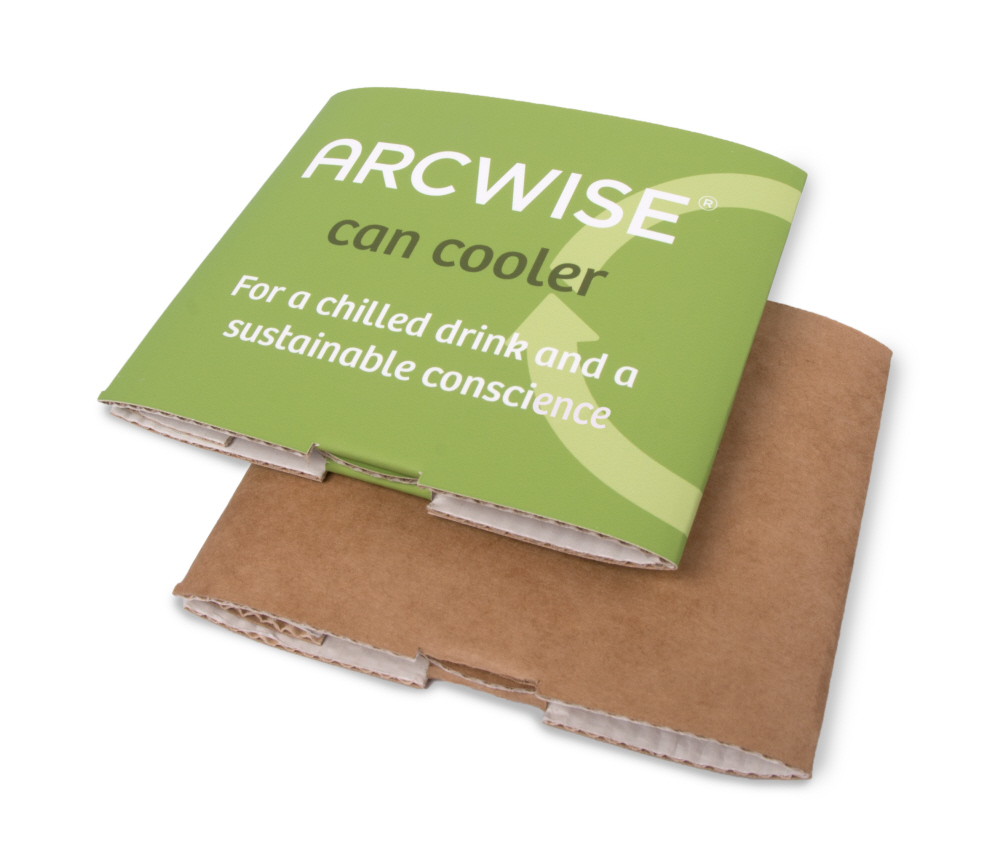 Published 3/5/2019