Marine transportation is one of our strengths. We operate RoRo and container feeder services as well as chartering and container forwarding.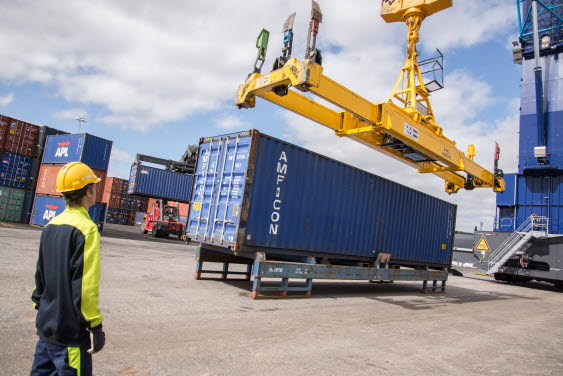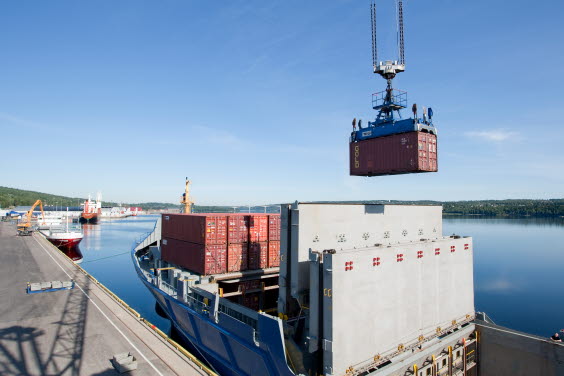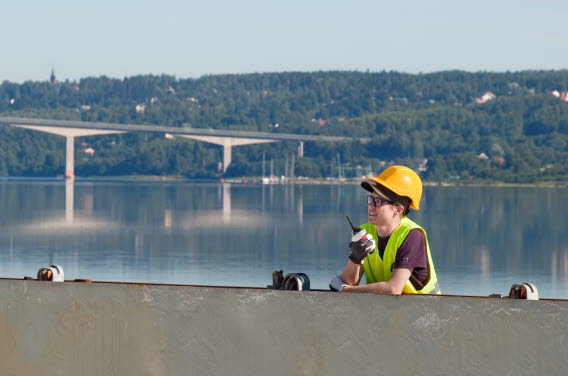 RoRo Service
Our RoRo system is based on cassette loading. The cassette system enables us to lash the cargo ashore, speeding up both the loading and the subsequent unloading process.
This system also minimises cargo handling. In many cases, the cargo is delivered directly from the cassette to the customer without the need for intermediate storage.
A cassette is a raised open-ended steel platform with a cargo capacity of 60 tons. It measures 12.25 m in length and is 2.60 m wide.
Each vessel can hold up to 165 cassettes for a total of 8,200 tons. The cassettes have no wheels. They are loaded by special trucks called translifters, and are positioned on board within inches of one another so that no further lashing is required.
Our vessels
Our vessels, m/v Obbola, m/v Östrand and m/v Ortviken are all of the same class with an overall length of 170 m, a beam of 23.5 m, a speed of 16 knots and a cargo capacity of 8,200 tons. The vessels are classified Class 1A" and feature a double loading deck design.
The cargo is carried on cassettes, and the vessels are the first in the world to be specially designed for cassette handling. In the centre of the vessels on each deck, there is a longitudinal bulkhead separating the decks into two 10.5 m wide areas, each with room for four cassettes athwartships. This system minimises the risk of load movement and cargo damage during transport.
The RoRo route

Booking and information about freight, please contact our RoRo-desk at SCA Logistics. See contact details in bottom of this page.
Container feeder service
SCA Logistics' container vessels, Container Express, services the Rotterdam-Sundsvall-Umeå route. The vessels operate according to a fixed weekly schedule.
Current schedule for SCA Logistics' Container Express: