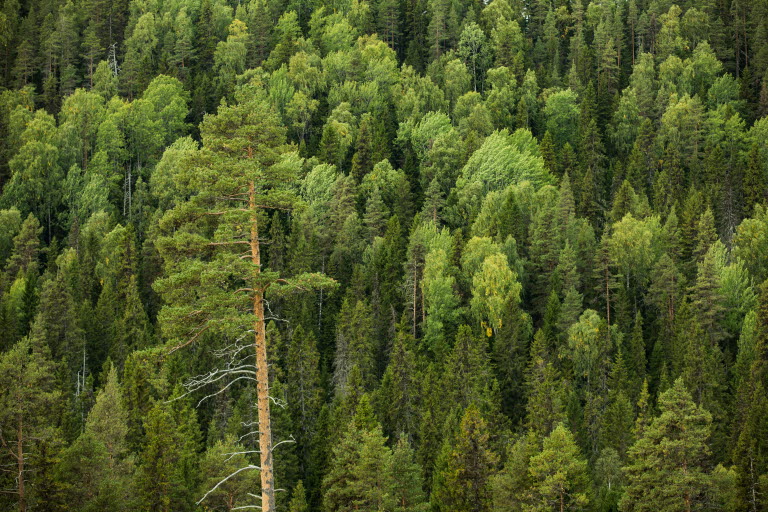 Our new Kraftliner machine at the Obbola mill is the largest and most advanced in the world. In addition, we´re also at the forefront of going green. Not only does it help to meet the growing global demand for sustainable and renewable packaging, now and in the future. But also because we have invested in industrial processes fueled by renewable biomass from our forests. In fact, both of our SCA paper mills, in Obbola and Munksund, now have industrial processes run by biofuels. Enabling boxes with the lowest carbon footprint on the market.
All of this is on top of the sustainability that SCA and SCA Kraftliner have long stood for. With unique access to the strong fresh fibers from the northern Swedish forests, we have ensured a sustainable, FSC and PEFC-certified resource for the future production of SCA Kraftliner. The exceptionally strong, fresh wood fiber from responsibly managed forests not only means superior results and durability. Fresh wood fiber has emerged as the premier option for packaging paper, surpassing recycled fiber in both sustainability and quality. Ensuring a more sustainable, higher-quality product cycle because the fresh fiber can be reused many times, thereby securing raw material for new products.
In just over seventy years, the standing volume of our forests has increased by 50%, largely thanks to our policy of two trees planted in return for every tree harvested. As Europe's largest private forest owner with 2.7 million hectares of forest we´re also contributing to sequestering large amounts of carbon dioxide - actually our forests absorb more carbon dioxide than the emission of our entire production. And by choosing SCA, you support the mission we have to preserve and protect the forest so that biodiversity can thrive.