We will mange our forests in a way so that they are at least as rich in the future of raw material, biodiversity and experiences as today
Target
All fresh wood fiber-based raw material in our products will be FSC® or PEFC certified, or fulfill the FSC's standard for controlled wood
We will preserve the biodiversity of our forests. A minimum of 5% of our productive forest land will be set aside from forestry in our ecological landscape plans and a further 5% will be set aside as part of our consideration for nature in our managed forests


Outcomes 2016
Degree of FSC®/PEFCTM/Controlled wood: 100 %
7% long term in our ecological landscape plans, 13% of the area in planned harvesting sites was set aside for preservation


Activities
Manage our forest in accordance with the requirements of performance-based, internationally recognized standards accepted by customers and supported by key stakeholders such as FSC and PEFC
Active forestry with consideration and promotion of biodiversity through continued nature conservation during harvesting as well as targeted efforts


With a nose for bark beetles
Dogs and their keen sense of smell can be very useful in the fight against spruce bark beetle and save substantial wood value. SCA employed four-legged partners to help forest owners in Medelpad in Sweden to handle the problem of harmful insects. The beetles live on spruce and often inhabit residual wood but can also affect live spruce trees.
The dogs are from SnifferDogs Sweden. They have been training to recognize the scent of spruce bark beetles and track down affected spruce trees. This means the forest owner can fell the spruce when it is still healthy and be fully paid for it. It also reduces the risk of additional infestations as the beetles are transported in the tree out of the forest and cannot reproduce.
It takes the sniffing dogs about one hour to search through a ten-hectare area, which is far faster than a person can check. The dogs can also find infested areas that are difficult to locate using standard search methods.
Our conservation parks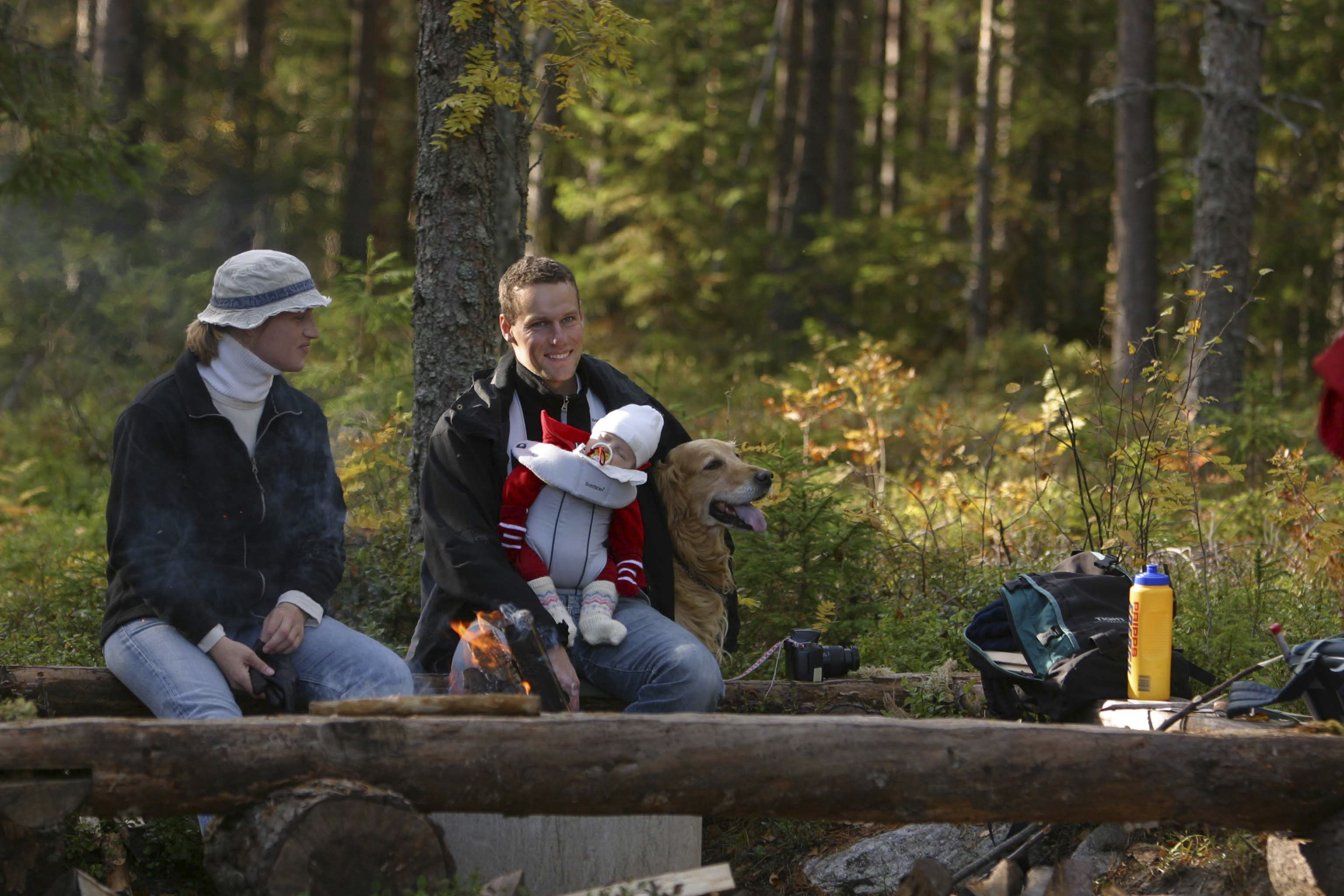 SCA is continuing its efforts to develop forestry and ensure even greater resilience and sustainability from all perspectives. Conservation parks are areas distinguished by a higher degree of diversity than the forest landscape in general.
Conservation parks are large sections of the landscape measuring several hundred of hectares in size, where at least half of the area is entirely excluded or managed in a manner that benefits nature or cultural values. In our conservation parks, the aim is to use a diverse range of measures and management methods to strengthen the existing values or create new ones. The hope is that the parks will provide visitors with interesting experiences and SCA with know-how that it can deploy in its operations outside the parks.